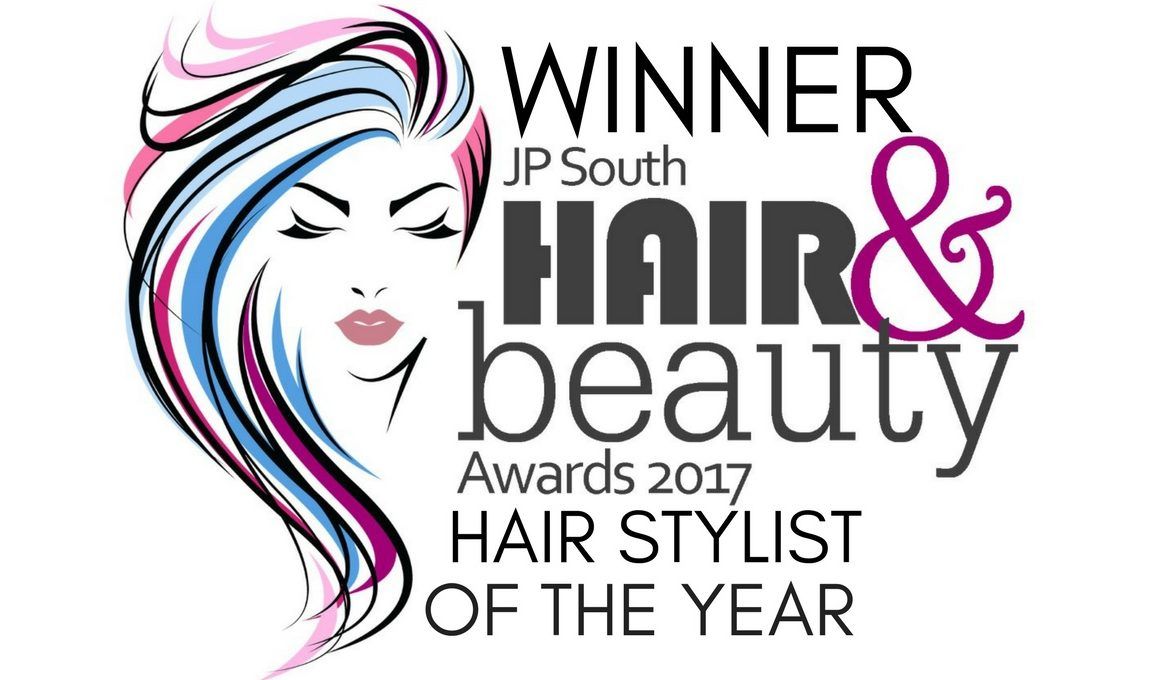 Andrew Smith and Emma Walsh triumphed at the Southern Hair and Beauty Awards 2017 as industry leaders!
Hearing their names announced as winners at the highly acclaimed Southern Hair & Beauty Awards on Bonfire Night was absolutely the icing on the most incredible year for session stylist, Hampshire Salon Owner and milk_shake Creative Team member Andrew Smith and his junior stylist Emma.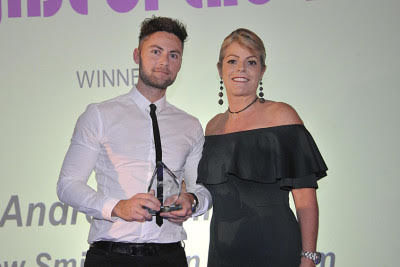 Andrew and his team, along with supplier Jack Worrall from Wonderful Life, headed to the glamourous awards night without any expectations.  The award every hairdresser  wanted on their shelf was Hair Stylist of the Year – and Andrew was elated on discovering that he had wowed the judges with his inspirational entry and dedication to the industry and he was taking the coveted trophy back to his Fareham salon.  After only 2 years in the industry, Emma's impressive portfolio gained her second position in the Junior Stylist Of The Year category.
Andrew was described in the Portsmouth News yesterday as a local entrepreneur.  He explained : 'I did not expect to win at all as the talent in this area is amazing and we were against some really established names.'  Andrew said: 'We have had a truly incredible year and I don't know how we will top it.'  He has was previously one of only six national finalists in the Ultimate Stylist Category of The Salon Business Awards.
But Andrew added: 'Getting this award means so much to me especially as it is a local award which is so important for our business.'
Educational development and ensuring his ambitious team have an abundance of opportunities to pursue the hairdressing careers of their dreams is critical to the growth of Andrew's salon business.  He was delighted to learn of Emma's success and believes her passion, commitment and love of hairdressing combined with her loyalty and talent means she is certainly one to watch over the coming years.
It was certainly champagne all round on Saturday night but as Andrew moves forward into 2018 he will be concentrating on developing the 'Andrew Smith' brand both locally and within the industry.  It is such an exciting time and we absolutely love the work we do for the hairdressing industry and at fashion events but ultimately our key focus will always be ensuring we deliver hairdressing excellence to all our salon guests.