Andrew Smith Salon Fareham
Andrew Smith Salon Fareham is positioned in the heart of the beautiful market town, situated between Portsmouth and Southampton. Our Fareham salon is a haven for clients who want to experience the ultimate level of hairdressing in luxury, contemporary surroundings.  Andrew Smith is home to an awesome team of beauty and hair specialists, each with the highest level of qualifications, our Wella Master Colour Experts and London trained stylists that are overseen by Andrew Smith – himself, an in-demand educator who has many years of experience working as  an ambassador and educator for leading, global professional hair companies Wella and Sebastian.
Andrew Smith Salon Fareham is one of three luxury, contemporary Hampshire hair salons across Hampshire, Gosport and Waterlooville.  Managed by , the salon boasts seven talented stylists, colourists and beauticians who are dedicated to meeting their clients' styling and technical needs and ensuring everyone enjoys an outstanding hairdressing experience.
Click here to BOOK ONLINE or call us today to make an appointment, we'd love to hear from you.
Opening Hours
Price Lists
Meet our expert stylists
Warren
Creative Stylist
Read Bio
We are delighted to announce that Warren is returning to Fareham and joining our Andrew Smith Salon team as a Creative Stylist.
Warren joins us as a talented and highly experienced hairdresser with 15 years of experience working in the Fareham & Gosport areas.  Warren is an in-demand hairdresser who is dedicated to delighting both old and new clients with an outstanding hairdressing experience and stunning hair.   He specialises in creative cutting and colouring and is committed to offering clients in-depth consultations to fully understand their desires, their lifestyles and ensure that leave the salon with a hair colour and cut that enhances their features, complements their skin tone and is manageable when away from the salon.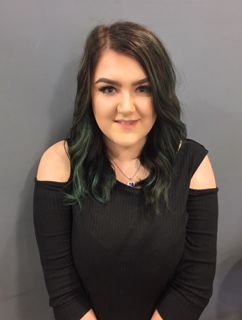 Ciara
Creative Stylist
Read Bio
Ciara has 5 years hairdressing experience and is dedicated to continuous growth and development, she is passionate about beautiful hair and loves to take inspiration from the catwalk and key fashion houses, making sure that she is constantly upto date with the latest hair trend that she can traslate back to her clients.  Ciara loves to experiment with colours and new techniques and revamping neglected cuts is a particular specialism.  Ciara loves the satisfaction that comes with making sure her clients leave the salon loving their hair and knowing that they have found their forever-hairdresser.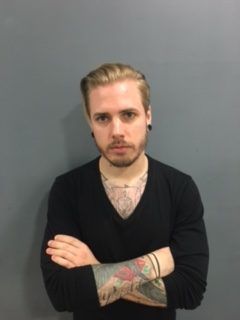 Sam
Artistic Director
Read Bio
Sam began his career as Andrew's personal assistant and his education surpassed all expectations and he was invited to become a member of the Andrew Smith Salons Artistic Team.  Sam has been chosen by Andrew to head education for the Andrew Smith Salon Group and is proud to be a member of the elite Sebastian Professionals Cult Art Team.   He has had a varied and exciting career to date including working on many branded fashion shows, photo shoots and events including being flown to Milan to style hair for a top fashion show.  Sam's skill set is varied and includes all aspects of woman's hairdressing from cuts and colours to being a specialist in tape-in hair extensions, short woman's hair and
mens hairdressing
.
Signature Style
A-line Bob 
Ultimate Hair Hero
milk_shake No frizz Glistening Milk
Celebrity Most Love To Work On?
Kate Winslet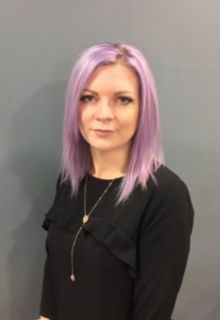 Emma
Stylist
Read Bio
Recently announced as Junior Stylist Of The Year runner up in the highly acclaimed Southern Hair & Beauty Awards, Emma is our 'one to watch'.  Emma began her career at Andrew Smith Salons in Fareham and was selected to be Andrew Smith's personal hair student ensuring that she quickly became one of the very best stylists in the area. Emma is Andrew's go-to person when he needs assistance on events such as fashion shows and photoshoots.  Emmas forte is definitely her long hair styling, LAZY WAVES and putting hair up.

Emma is a highly regarded member of the Andrew Smith Art Team and has been a regular at all Art Team events including London, Milan and Paris Fashion Week and LK Bennett shows and most recently, she has been shortlisted as a finalists in 'Junior Hairdresser Of The Year Awards' in the South News Awards.  Emma thrives on stage and delighted her audience with inspirational cutting and colour work when shen represented Andrew Smith Art Team on the Fellowship Stage at Salon International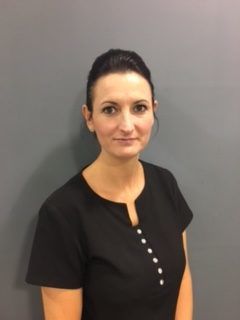 Ginnie
Beauty Therapist
Read Bio
Ginnie is our in house beautician and loves to pamper all her clients with the very latest beauty products and techniques.
Andrew Smith
Salon Director & Artistic Director
Read Bio
Andrew Smith is a regular backstage at fashion weeks and has lots of experience working with fashion houses and as an influencer at catwalk shows.  He's headed session teams for super-brands including LK Bennett, worked backstage at Cannes Film Festival and most recently he was commissioned to head the hair team on the Autumn Winter Anggy Haif Paris Fashion Week Show 2017.  Weeks later he directed the hair art on the Chanel Joan Ekayam Show at London Fashion Week. 
Andrew is a hugely passionate stylist and is a master at taking influences from key trends and interpreting them into high street looks.  He is also the owner/director of the Andrew Smith Group which boasts 3 of Hampshire's finest hair salons.  He began his incredibly successful career at the world renowned Sassoon Academy and following on from this, he became a member of the first ever Wella Sebastian Cult team.  He is now recognised as a top educator and trainer by some of the world's largest hairdressing brands and holds bespoke hairdressing courses to inspire and educate other artists.
Expect sensational, inspiration and perfection when working with Andrew!
Book your visit online and save up 50% off your first visit*