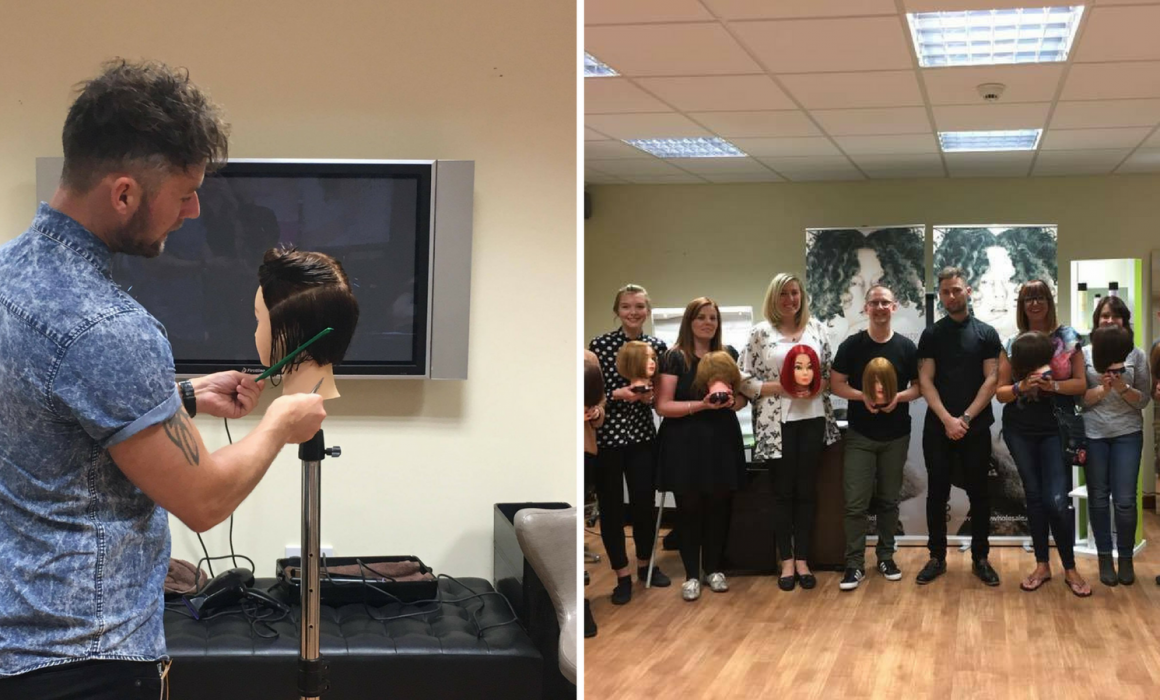 Earlier in the year, Andrew launched his Perfect Bob Workshop at PHAB Wholesale in Exeter and after enjoying an incredibly creative day with a fantastic team of delegates he knew he would want to return for more.  Grant & the team at PHAB were delighted with the response and the feedback from delegates and Andrew was invited to return in early September.
The Perfect Bob workshop gives delegates the opportunity to spend the morning watching Andrew demonstrate the classic one length bob followed by the very technical, Sassoon-inspired graduated bob.  After
 watching these techniques being performed, everyone then re-creates the looks on models or head blocks.  The day at PHAB was inspirational and rewarding for Andrew: what wonderful results we saw at the end of the day!
'Working with the education co-ordinator and team at PHAB is always a fantastic experience.  It's a delight to work with a company who are so committed to providing excellent education for their customers.  We work in an ever-evolving industry and I am passionate that there is always an abundance of inspiration to embrace and that at whatever ever stage we are at in our hairdressing career, we should never stop learning .  The delgates that join me every time I host a course at PHAB are enthusiastic, talented and hungry to delight their clients with hairdressing excellence and always a pleasure to work with'

If you would like to know more about Andrew's up and coming education dates please click here.