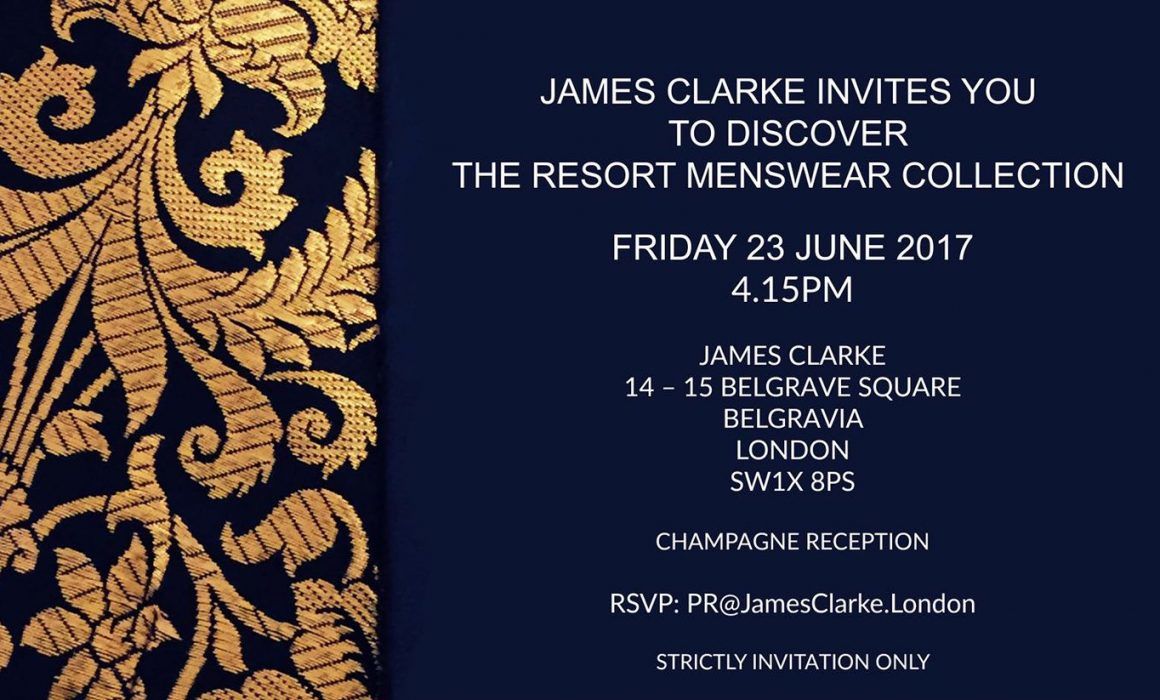 Andrew was invited to work as a session stylist at the exclusive James Clarke Resort Collection launch in the Capital earlier in the month.
The James Clarke brand is renowned for the highest quality and great craftsmanship together with an impeccable eye for the finer details. The brand embraces Fashion, Floral and Fragrance and has been featured in many publications over the years. Most recently, James wanted to create a collection, which highlighted vulnerability and raw emotions hidden beneath a layer of masculinity: The Men's Resort Collection was born. This collection was inspired by a time when James found courage in the beautiful creature that is a snow leopard. 'In the darkness, we find love and in that love we find sadness. There is not one particular emotion, which can explain the softest of touch we feel within the confines of the metal chains that surround us. The intimate feelings, which run so deep that they dare not set us free'. Along with the Men's Collection came a capsule collection of limited edition pieces of women's couture that were showcased by the fabulous
Andrew joined fellow milk_shake stylists, Ambassador Shelley Pengilly and educator Kristine Ainge, backstage to create the perfect natural yet polished look which James wanted for his models. To the delight of the VIP audience, the runway was a showcase of intimacy, impeccable quality and truly inspirational, eye-catching mens pieces.
'James has such an incredible reputation and eye for the finer details and intricacy that it was an honour to be asked to work backstage at his Resort Collection launch. The collection was so well received and absolutely stunning.'