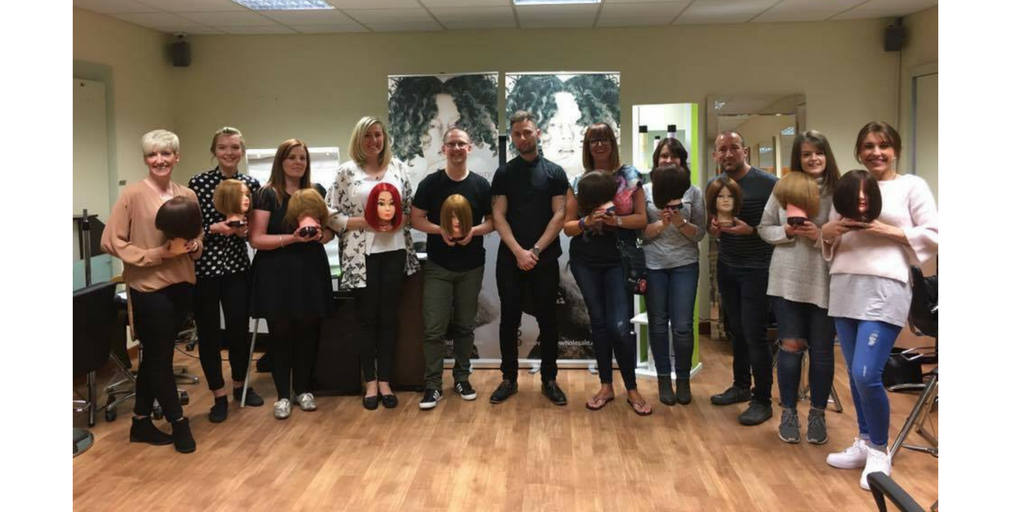 Andrew hosted The Perfect Bob workshop at PHAB Wholesale in Exeter and enjoyed an incredibly creative day with a fantastic team of delegates who were seriously energetic and a pleasure to work with.
The Perfect Bob workshop gives delegates the opportunity to spend the morning watching Andrew demonstrate the classic one length bob followed by the very technical, Sassoon-inspired graduated bob.  After
watching these techniques being performed, everyone then re-creates the looks on models or head blocks.  The day at PHAB was inspirational and rewarding for Andrew: what wonderful results we saw at the end of the day!
Nothing means more to Andrew than hearing that he has helped and inspired another stylist to be more creative and confident in their work so when he received this review, he was delighted!
'I would just like to say how amazing last Mondays course was with Andrew Smith and the Perfect Bob. The skills and techniques he has shown me has not only helped me create the Perfect Bob but I believe has also transformed all my other cuts also. His simple yet very effective techniques make so much sense and he is also a very easy uncomplicated teacher. I am now proudly watching my cuts go out the door not quite believing it was me that done them. I have been on many training courses with highly skilled and talented teachers but hand on heart I have never come away having learned so much so quickly and easily as I did with Andrew , he has made a massive impact on myself and my cutting. It was so much more than the Perfect Bob course' ~ Kelly Hill Bristol

If you would like to know more about Andrew's up and coming education dates please click here.