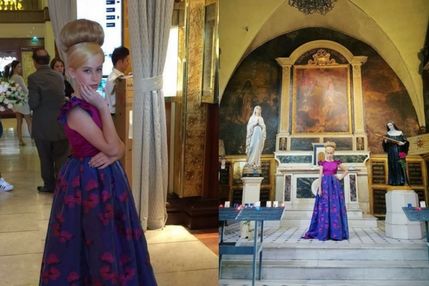 [vc_row][vc_column][vc_column_text]
Andrew Smith Backstage At Cannes
Andrew Smith and the team headed for Cannes to style the hair of models and VIP guests at the prestigious fashion event.  Andrew Smith and the artistic team travelled to Nice airport after being selected to work as session stylists at the high profile event were they prepared stunning models for catwalk shows with a number of fashion houses.
The high profile event, which is run alongside the the Cannes Film Festival was an amazing experience for Andrew and the team.  milk_shake Hair Products sponsored Andrew at the event.  The Film Festival celebrates, applauds and encourages excellence in fashion allowing Andrew to work on intricate and inspirational fashion led hairstyles that graced the runways and catwalk shows.
A truly amazing experience was had by all, watch this space Fashion Festivals 2017!
Huge thank you Jera Creatives for all their support.[/vc_column_text][/vc_column][/vc_row][vc_row][vc_column][vc_gallery interval="3″ images="550,549,548″ img_size="large"][/vc_column][/vc_row]