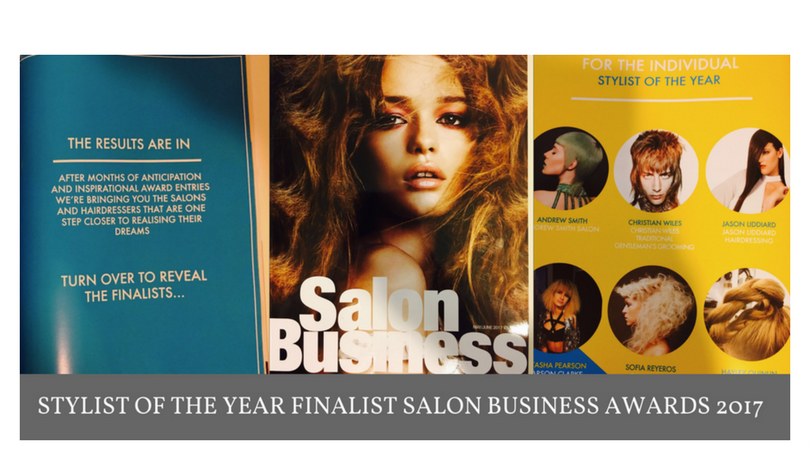 Andrew Smith and the team are celebrating after hearing that Andrew has been shortlisted for a prestigious Salon Business Award in the Stylist Of The Year Catagory!
Andrew's entry was a summary of his career to date, his most recent hair collections and the events that he has been involved in during the past 12 months.  A panel of judges that comprised of some of the most respected and talented hairdressers in the UK, selected Andrew's work and voted him into the final 6 in this highly acclaimed category!
'when I opened Salon Business Magazine and saw that I was through to the finals I was ecstatic.  I have had an amazing year this year and headed and hosted session work at some fantastic events including catwalk shows with couture brands at Paris Fashion Week and London Fashion Week.  To be recognised as a finalist in such a tough category competing against many incredibly talented stylists is just fantastic'
Andrew and the team with be attending the Salon Business Finals in Soho, London on Monday 26th June!