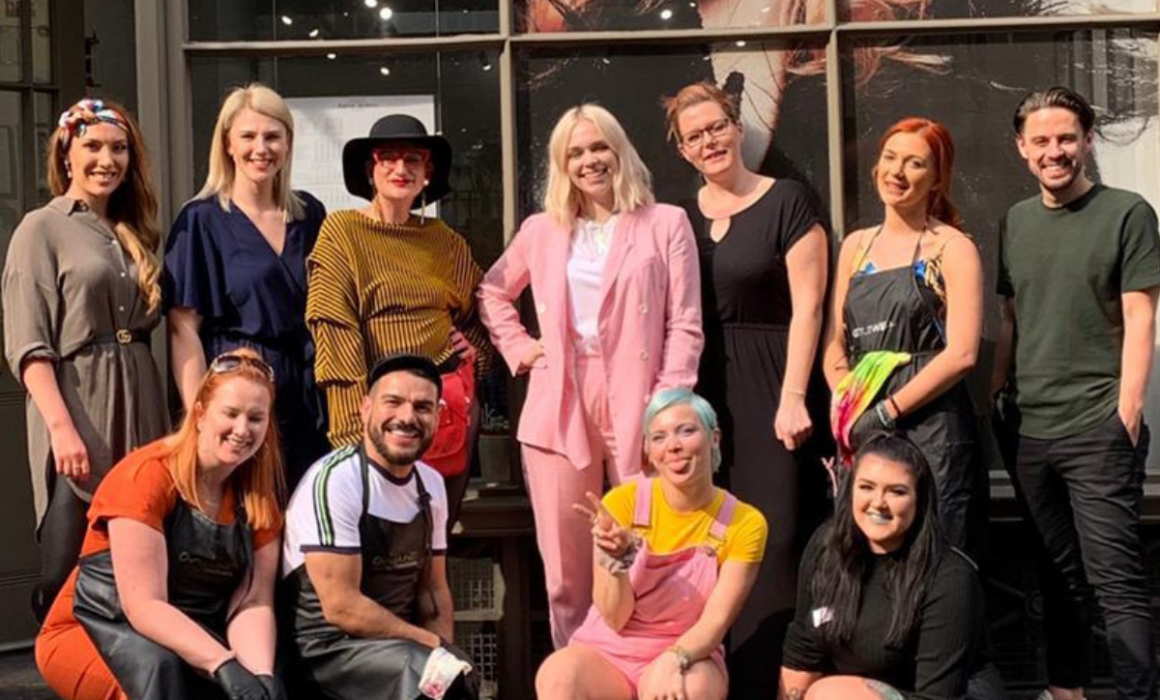 CC Gets Creative With The Colour Project!
Another incredible opportunity for CC as she spends the day at Karine Jackson's Salon in Covent Garden enjoying hands-on colour inspiration from Queen Of Creative Colour – Harriet Stokes!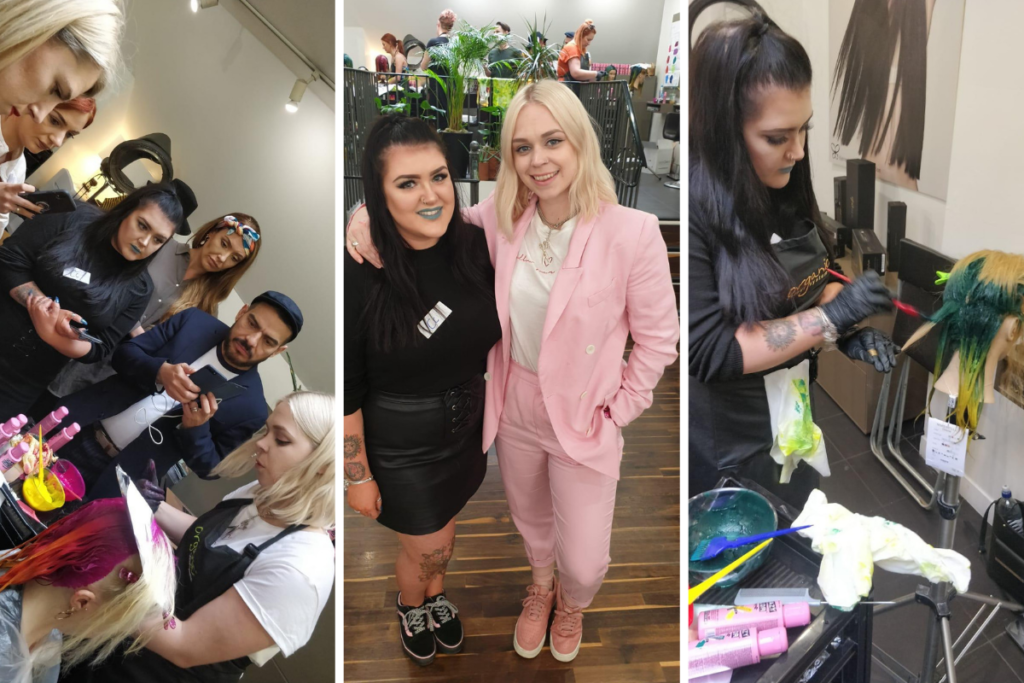 The Colour Project is a once-in-a-lifetime opportunity for young colour enthusiasts with strong technical ability to gain the sort of experiences and knowledge that money can't buy!  To be selected to join this elite group of young hairdressing talent is quite an achievement and the benefits of spending a year on this action-packed course with uniquely tailored educational events are immeasurable.  The project incorporates a photo-shoot with one of the industries top photographers as well as dates in the diary with the most inspirational hairdressers of our time.
CC's is so passionate about colour and was delighted to spend the day with Harriet Stokes learning a new approach to creative colouring and thought-provoking new techniques that she has already been able to deliver back to our salon teams.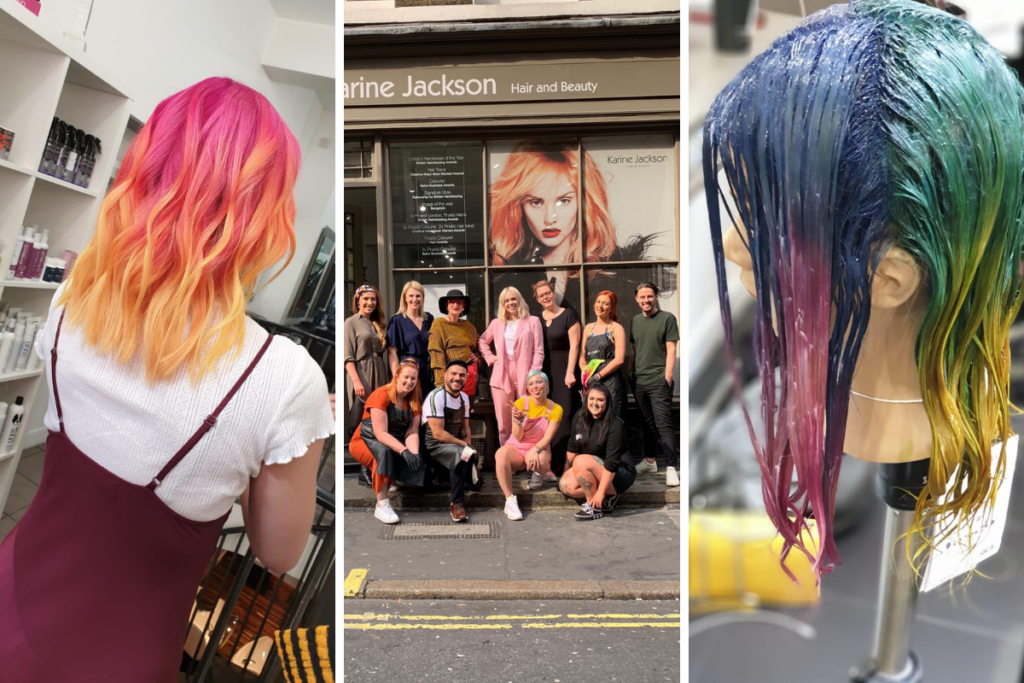 CC says: 'Day 4 with my colour project team for the fellowship was awesome!  I got the opportunity to work with one of my personal inspirations within the industry at the moment, Harriet Stokes from Not Another Salon. It was a memorable day full of fresh, new ideas and thought-provoking content held at Karine Jackson Salon with our mentor Paul Dennison. We went in to depth about vivids and the complexity behind choosing the right colours and learnt so much about the application and managing client expectations. We finished the day off by putting what we had learnt into practice and creating 'The Perfect Bleed' and how to get the best images of our work.  This is such an incredible experience so far…..I'm so lucky to be part of the Colour Project Team'