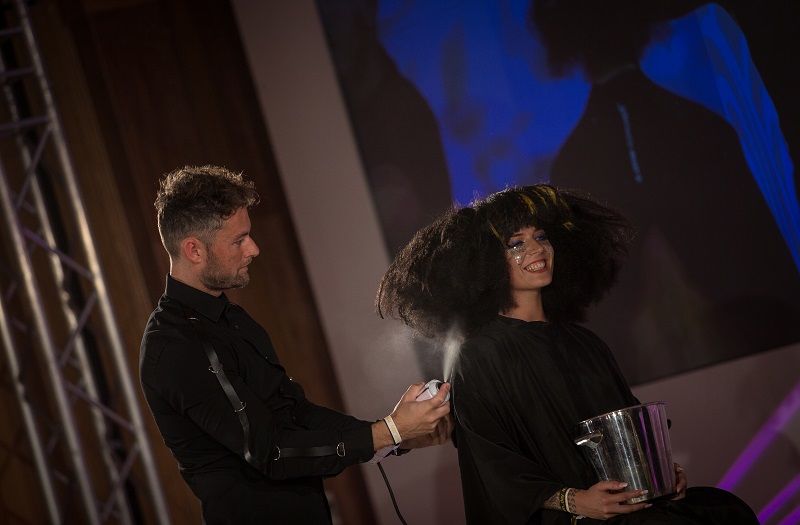 [vc_row][vc_column][vc_column_text]Client's ask us all the time how often to wash their hair and truthfully, there is no specific right or wrong answer:  it depends on hair type, hair condition and of course how often you participate in activities that may require hair washing after ie.  are you a swimmer, do you frequent the gym? 
The best professional advice that we can give you is to wash your hair and scalp when you feel that it needs washing and to consider keeping your scalp cleansed and in optimal condition to prevent hair loss (an unhealthy scalp is one of the biggest causes of hair thinning and loss in women).  In an ideal world, we would encourage all our clients to limit washing their hair daily if this is realistic. Seriously, you should avoid washing your hair every day and if you have to whip out your trusted dry shampoo then so be it – we love milk_shake Dry Shampoo which contains hempseed oil to nourish and soften the scalp and hair.  
There are so many benefits to reducing your hair washing down to every other day and here's why:  
 Over washing will dry out your scalp: 
Combining hot water and over washing your hair can cause the scalp to become dry from all the lathering up. A dry scalp can mean dandruff and other conditions that could trigger hair thinning or loss.
Less hair washing + less hair drying = less damage
It's has been proven that cutting back on heat styling will reduce the amount of damage done to your hair. Goodbye split ends. The less damage done to the hair, the faster and healthier it will grow.
Too much shampoo can strip the hair of its natural oils: 
Washing away the natural oils your hair produces will leave it drier and more vulnerable to breakage. We love milk_shake's range of shampoo's that are kind to the hair and work with natural ingredients to nourish and protect. [/vc_column_text][/vc_column][/vc_row][vc_row][vc_column width="1/4″][vc_single_image image="604″ img_size="medium"][vc_single_image image="213″ img_size="medium"][vc_single_image img_size="medium"][/vc_column][vc_column width="3/4″][vc_column_text] It's easier to style:
'Dirty' hair or hair that hasn't been washed religiously is easier to style. The hairs natural oils will make your hair more malleable and less likely to fall out. Come on, when your hairdresser isn't behind the chair, there's literally nothing worse than having freshly washed, soft and glossy hair and trying to curl it.    
Avoid washing away your colour:
For those of you that have chemically treated hair, washing it every day can make your colour fade away. A lot of high street products contain sulphates and parabens which strip the hair of colour. By washing your hair every other day instead will make the colour last longer.  We strongly recommend that you speak with our colour specialists for a complimentary consultation to discuss how to care for your hair colour whilst away from the salon. 
Goodbye grease:
In many cases, if you wash your hair everyday, you're washing away the natural oils the hair produces. Your hair will start to produce more to compensate and you'll end up with greasier hair than if you were washing it less.  
Product buildup: 
Using non-professional shampoo and conditioner far more often than you need to can result in product building up on the hair. This can really damage your locks and make it much harder for it to absorb colour in the future.  
Save your shine
The natural oils your hair produces is what gives your hair that added shine and glossy feel. By washing them away daily, it could cause your hair to look seriously dull.
You can press the snooze button! 
Less time tending to your tresses can mean more time in bed or indulging in some me time. [/vc_column_text][/vc_column][/vc_row]