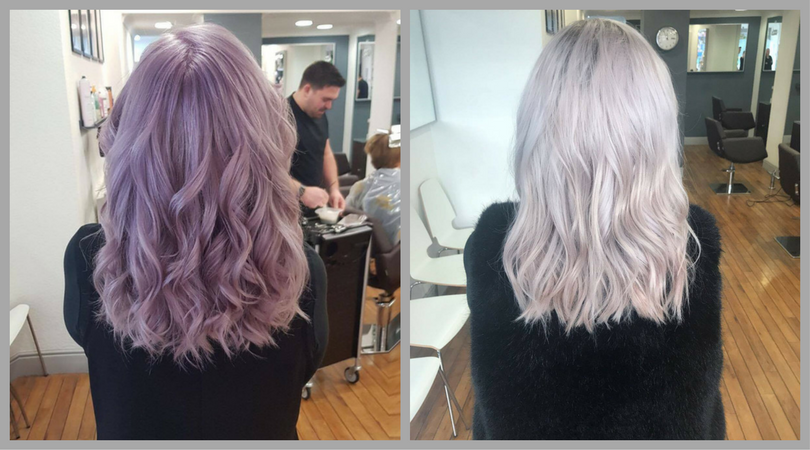 When you have a hair colour disaster or your box die goes seriously wrong, there are three things that you should consider regarding hair colour correction.
1/. Don't panic
2/.Don't apply any more colour
3/. Quickly do some research to find a local hair salon with an excellent reputation as professional hair colour specialists.  
From time to time, there are reasons that you may try to colour at home or perhaps your hair colour isn't what you were expecting after visiting your hairdresser.  Fear not, at Andrew Smith Salons, we pride ourselves on our professionalism when dealing with these situations and you can rest assured that we will offer you our many years of expertise in hair colour correction.
We are committed to investing in ongoing education and development for all of our team to ensure that we can offer you hairdressing excellence.  We are masters of colour and whether your blonde is too brassy, your highlights have gone horribly wrong or your ombre is looking rather scary, we will correct and revitalise your hair as quickly as possible whilst maintaining its integrity.  Not only does our director, Andrew Smith, travel the country educating other hairdressing talents on the most update hair colouring techniques, we have also been recognised for our skills and knowledge in colour by the Good Salon Guide,  and you will see their Colour Specialist Award displayed in our salons.
Please always consider that we are professional hair colourists who have trained to the highest levels over many years.  We ask you to respect our expert opinions and to understand that we will never undergo processes that we believe will cause further damage to your hair.  We work with outstanding and revolutionary hair products that help us achieve beautiful, natural and healthy results and we will explain in as much detail as required the process that we intend to undergo to help you rectify and then achieve the hair colour of your dreams.  Please understand that we will not exceed boundaries that could cause damage to fragile and chemically damaged hair and there may be a 'hair journey' that will require more than one visit to the salon before we reach the end goal.
If you would like to speak to one of our colour experts then please call in any one of our Gosport, Fareham or Waterlooville salons for a complimentary consultation.