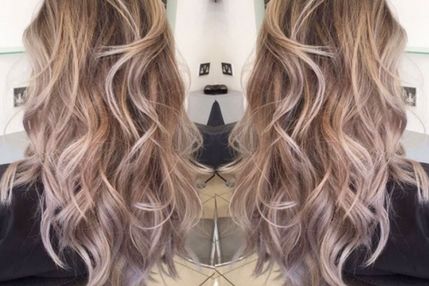 Andrew Smith's Signature Lazy Waves
Effortlessly charming, off-duty waves are everyone's favourite look of late!  Fashion week runways, A-list celebrities and the models that frequent the pages of glossy magazines showcase this signature look daily.  Our stylists and clients at Andrew Smith are huge fans and whilst everyone loves that salon finish that is a must-have for a special evening out, we fully understand that you love to create the look at home for those occasions when you are unable to visit the salon.
Andrew is the go-to expert when it come to lush, luxury waves and constantly guides his clients on how to re-create the look, his signature lazy waves are known to cause serious hair-envy!  If you want Victoria-Secret-worthy-waves follow these simple steps :
Tools & Product Required to create lush lazy waves according to Andrew Smith are :
milk_shake Eco Mist Hairspray
milk_shake Argan oil
Follow this easy "Step By Step" to create the look :
Step 1 : pre wash and condition with your desired hair care regime and then towel dry.
Step 2 : spritz the hair from root to ends with milk_shake Volume Solution Spray and blast dry with a paddle brush until completely dry.
Step 3 : work throughout the hair in vertical sections winding the hair around the curling tongs keeping the clamp shut (we find that using the clamp produces dents in the hair), leave out around 1-2inches of the ends of the hair to create the lived-in lazy wave look.
Step 4 : when the whole head is complete, gently brush through the hair entirely with your paddle brush or a wide tooth comb and apply a small amount of milk_shake Argan oil to the mid-lengths to the ends. (do not apply any oil to roots!)  If desired you can also use a little more milk_shake Eco Hairspray to fix the look.
Give your hair a little swish, check out how fabulous you look in the mirror, snap a selfie…..then go dress to impress!