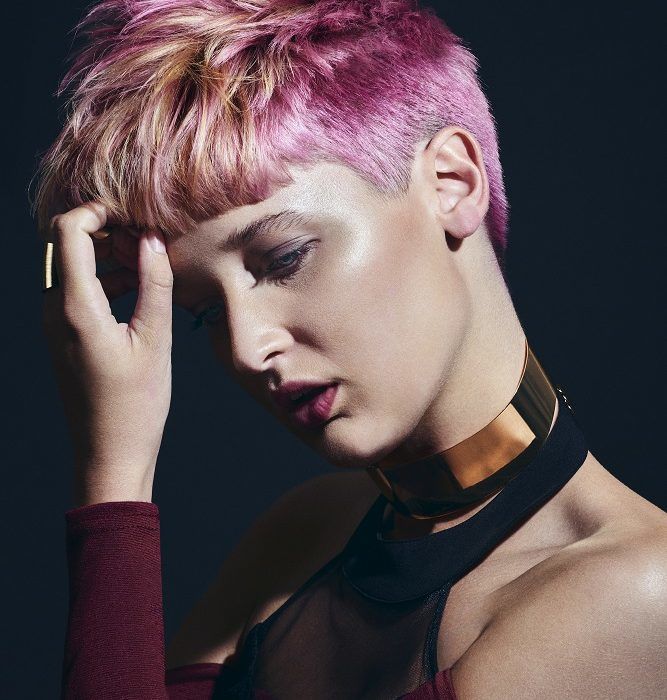 [vc_row][vc_column][vc_column_text]
Andrew Smith offer the ultimate hair treatment to protect and enhance your hair during the colour process.
Our milk_shake colour boosting complex includes two in-salon options: Deep Colour Complex and Safe Lightener Complex, and an at-home product: Deep Colour Maintainer Balm.
What is Deep Colour Complex?
The Deep Colour Complex is a silicone-free professional additive designed to improve intensity, coverage and lifespan of coloured hair. It helps to protect hair and restructure the hair fibre whilst protecting and conditioning hair during the technical service.
How will my hair feel after using it?
Hair appears shinier and silkier, with an extraordinarily vibrant colour that lasts longer.
What are the ingredients?
milk_shake deep colour complex contains quinoa proteins providing exceptional vitality, colour intensity, shine and protection to chemically-treated hair. Specific active ingredients, selected for colour treated or lightened hair, complete the formula. Does not contain parabens or silicone.
What is milk_shake Safe Lightener Complex?
milk_shake Safe Lightener Complex is a silicone-free additive to improve the lightening process of the hair whilst conditioning.  milk_shake safe lightener complex is a concentrated, specific additive for technical lightening services. It is specifically formulated to restructure and condition the hair during lightening, to enhance and improve the process.
How will my hair feel after using it?
Safe Lightener Complex leaves hair restructured and extraordinarily shiny and silky.
What is milk_shake Colour Deep Colour Maintainer Balm?
This is a take home product that should be used to keep your hair in check after colouring, Deep Colour Maintainer Balm containing milk and quinoa proteins increases colour retention, ensuring that your colour lasts longer between treatments. It boosts shine, smooths and detangles.
What are the benefits of Quinoa?
Hydrolysed active proteins

Natural and sustainable

Releases colour during the process for greater intensity and coverage

Retains colourants in the hair, making the colour last longer

Protects from damaging effects of environmental stresses

Improves the comb-ability of both dry and damp hair for quick detangling and styling

Adds shine for a revitalised finish
Please speak with either our reception teams or with your colourist if you would like to know more about the hair colour boosting services that we offer at our salons.
[/vc_column_text][vc_gallery type="image_grid" images="302,301,300,299,298,296,297,295″ img_size="medium"][/vc_column][/vc_row]