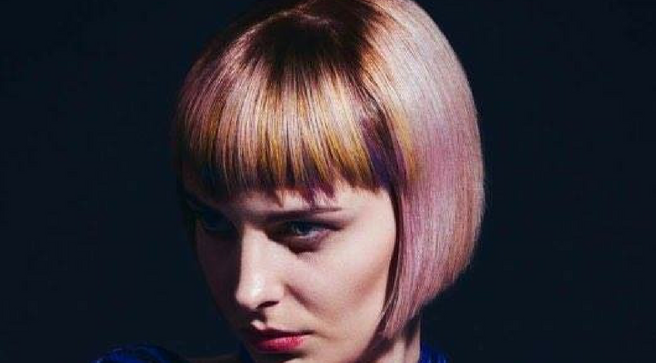 [vc_row][vc_column][vc_column_text]
The Andrew Smith Signature Bob Hairstyles
There is something sensationally chic and oh-so elegant about timeless, classic bob hairstyles. Regardless of if you are hoping for the most current and on-trend hairstyle (think Kristen Stewart), the 1960's iconic 5 point cut (Sassoon was the man!) or you are looking for a low maintenance, effortless, textured bob (we're watching you Alexa!) at Andrew Smith, our stylists have been educated to the very highest level when it comes to tailoring a bob to compliment your face shape, lifestyle and enhance your features.
Andrew is himself a much sought after educator, he travels around the UK delivering bespoke hair cutting courses, his course "The Perfect Bob by Andrew Smith" is in high demand!  His signature bob hairstyles are loved by hairdressers and his local clients!
Wondering which bob hairstyle is right for you? Consider the below :
How much time do you have to dedicate to your hair each day?
At Andrew Smith, it is incredibly important to us that you leave our salon with a hairstyle that you can manage yourself : we want to ensure that your hair looks stunning in between salon visits.  Please remember that your hair is our reputation!  During your consultation, we will work together to find the perfect cut for you.
If you're a wavy haired girl who loves to get up and go you should consider the long bob!  Tie it up or leave your hair loose and tousled and this will work for you!  If you have time to spare before an evening out, you can glam up by switching the parting or spritzing with a little heat protection and smoothing it over.
So, your hair is super sleek & oh-so shiny?  Let us introduce you to the iconic, graduated bob!  Consider a statement colour to compliment the cut and we can assure you that heads will be turning as you walk down the street!
Will your face shape suit the style that you desire?
Our team of specialists will always offer you honest, professional and expert advice.  There are such a wide variety of bob hairstyles to choose from and we are dedicated to finding the perfect look for you.
If you have a round face shape we recommend that you go no shorter than a chin length and keep your parting to the side or slightly off-centre.  Angled and graduated bobs are perfect for those with rounder faces as they inject height at the back which will elongate the face.  The longer bob with layers that fall around your face will also work well!
A jaw skimming bob full of texture is a key hairstyle for those with a long shaped face. Careful layers, texture and the deep side parting will add the illusion of width to the face.  We love the jaw length on a longer shaped face as it detracts length and balances out the shape!
The angled bob is awesome if you have a square shaped face……it is also a particular specialism of Andrew and the team!  It is important to elongate a square face and the longer layers around the front that gradually get shorter will do just that!
How often are you able to visit us at the salon?
Different cuts require different levels of in salon maintenance! We would always recommend that when ever possible, clients visit for a trim every 6 to 8 weeks to ensure that their hair remains in optimal condition and split ends are kept at bay!  A short, sharp graduated bob with a chunky fringe would require more regular visits than a long, layered look!
If you would like specialist advise on finding the perfect bob, please book now or call our reception teams![/vc_column_text][/vc_column][/vc_row][vc_row][vc_column width="2/3″][vc_gallery interval="3″ images="312,311,310,309,308,307,306,305,304,303,302,301,300,299,298,297,296,295,293,622″ img_size="medium"][/vc_column][vc_column width="1/3″][vc_column_text]
Please browse some of our most recent in-salon bob transformations![/vc_column_text][/vc_column][/vc_row]