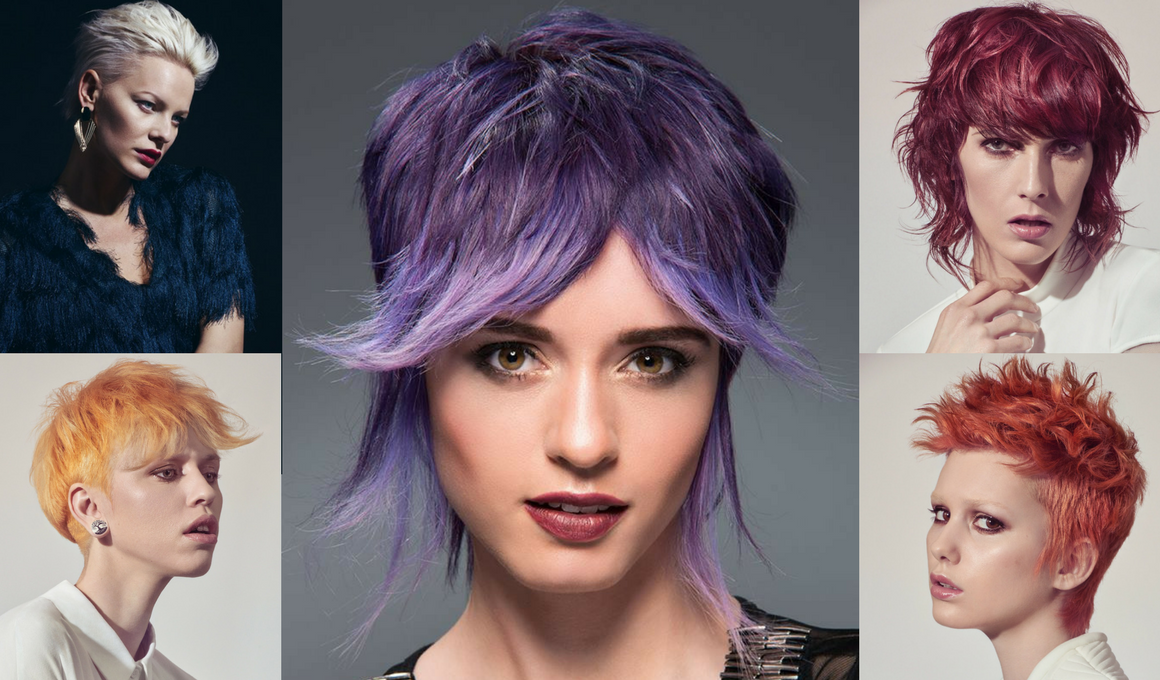 New Year, new you!  There is never a better excuse to upgrade your hair colour for 2018 and here at Andrew Smith, we are masters of interpreting and experimenting with catwalk fashion and colour predictions to create, mix and blend new colour palettes for the season ahead.
At Andrew Smith, each and every client can expect a colour that has been created personally for the individual, to compliment your complexion and enhance your features.  Our team of experts analyze your eye colour, skin tone, underlying hair colour to create unique hues that will delight every time you look in the mirror. Here are some of the hair techniques and colours you should consider if you are looking to up your on-trend stakes for 2018!
Balayage
Balayage colouring is going nowhere and can be adapted to compliment any length or hair type.  Andrew Smith's signature Super-Balayage is the perfect way to take your tired blonde, grown-out ombre or unadventurous brown hair to another level.  Super balayage encourages a more interesting hairstyle and can be adapted to for every individual, we focus the attention of contouring the colour around the face to create the most desirable effect. The amount of colour seen can be adapted to each individual and the density and condition of your hair and even better?  This is a seriously low maintenance hair colour option.
Worried about the impact on previously lightened hair?
Why not speak with our experts about the possibility of using our Zen Hair Extensions to create the desired effect.
Colour Melting
Whether you are looking for a head-turning statement hair colour or you want a subtle, sophisticated look, colour melting could be your answer!  Colour melting is a diffusion of multiple shades of hair and there is no line of definition between tones.  Whatever the time of year, this technique is ideal and can transform hair by adding depth and dimension with a softer and more fluid blend of colours.  Which colour to choose?  We can decide together during your in-depth colour consultation.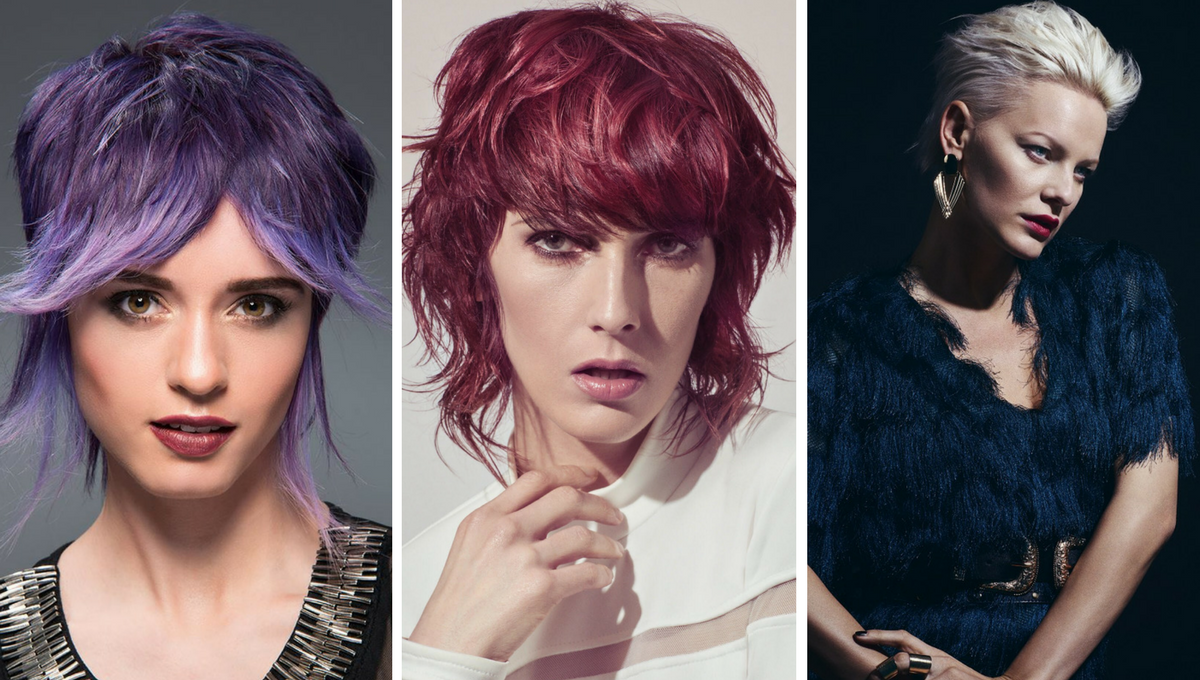 The Perfect Blonde
Bright Ice and Snow White blondes are the ultimate colour option for those with short pixies and bold bobs!  If you dream of a fairytale blonde (in this instance keep it long with gentle waves) or you'd prefer to make a fierce fashion statement, a healthy, platinum blonde will ensure your hair does the talking.  To achieve an icy blonde result, you must visit an amazing hair colourist, listen to their professional advice and invest in Silver Shampoo (we love milk_shake Silver Shine!).  This is a high maintenance colour that will require energy, regular visits to the salon and good, professional home care.
Ultra Violet
Officially 2018's Pantone Colour Of The Year and Andrew has already made headline news in the hairdressing industry with his incredible interpretations of the colour.  This trend is best suited to the girl or woman with blue or green eyes and a cooler, underlying pink skin tone.   For those with a warmer, yellow undertone you should slightly amend the formulation to include eggplant – this will perfectly compliment the skin without changing the colour too much.  Ultra Violet is a trend that can be personalised to suit a woman of all ages and can be adopted by all personalities.
Winery
Wine-inspired hair colour has fast become one of our favourite inspirations.  Whilst 2017 was the year of the Rose Golds and Chardonnay inspired tones, we're craving the warmth and complexion enhancing shades of Merlots and Pinot Noirs to kick start 2018.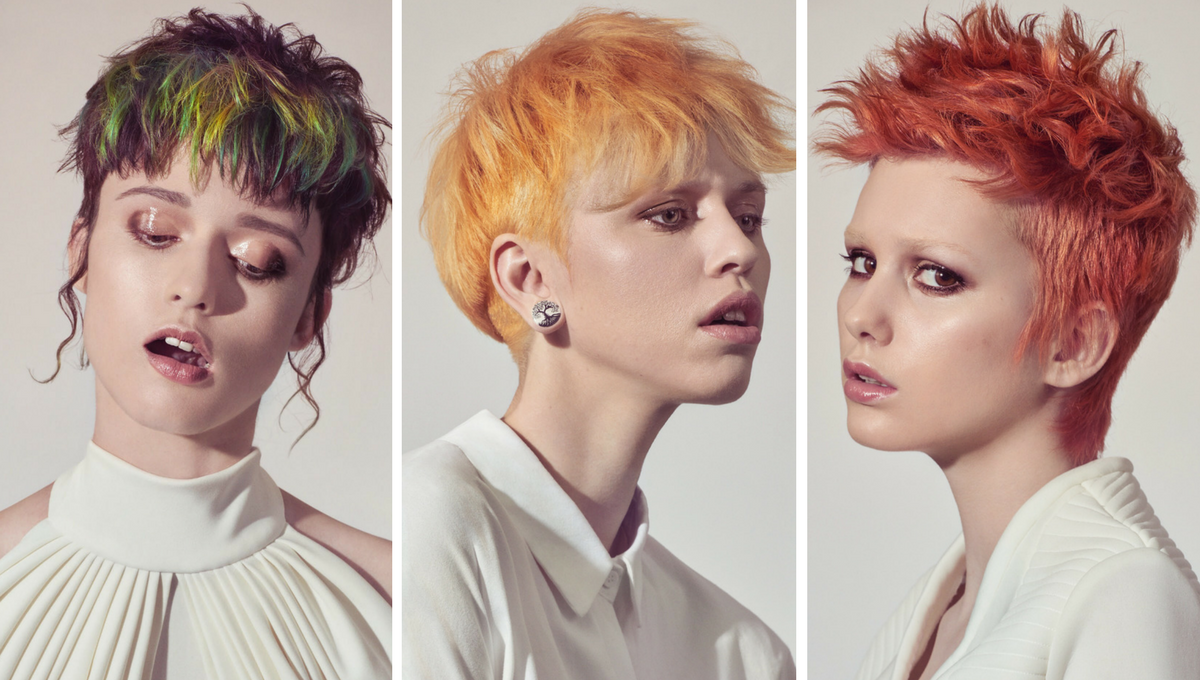 Greenery Upgrade
Introduce a breath of fresh air into the palette with a sharp and pungent lime green punch.  We love this bold and lively tone that brings added depth and confidence to 2017's greenery with a bright 2018 update.
Spiced Copper
Spiced Copper offers interesting and radiant hues that are perfect for fair skin tones.  Copper hues are gently compressed to produce a rustic burnt layer to the colour.  This hair colour can be adapted with lighter and darker highlights that will appeal to everyone during any time of year, whether subtle or strong,  you can create a customised shade that is perfectly suited to the individual.
 Fantasy Burnt Yellow
Where vibrancy meets pastel resulting in a collision of colours where the birth of an interesting burnt yellow occurs.  Introducing yellow influences encourage the lively, fresh spirit of the spring season whilst the pastel tones create wearable, super-flattering hues.