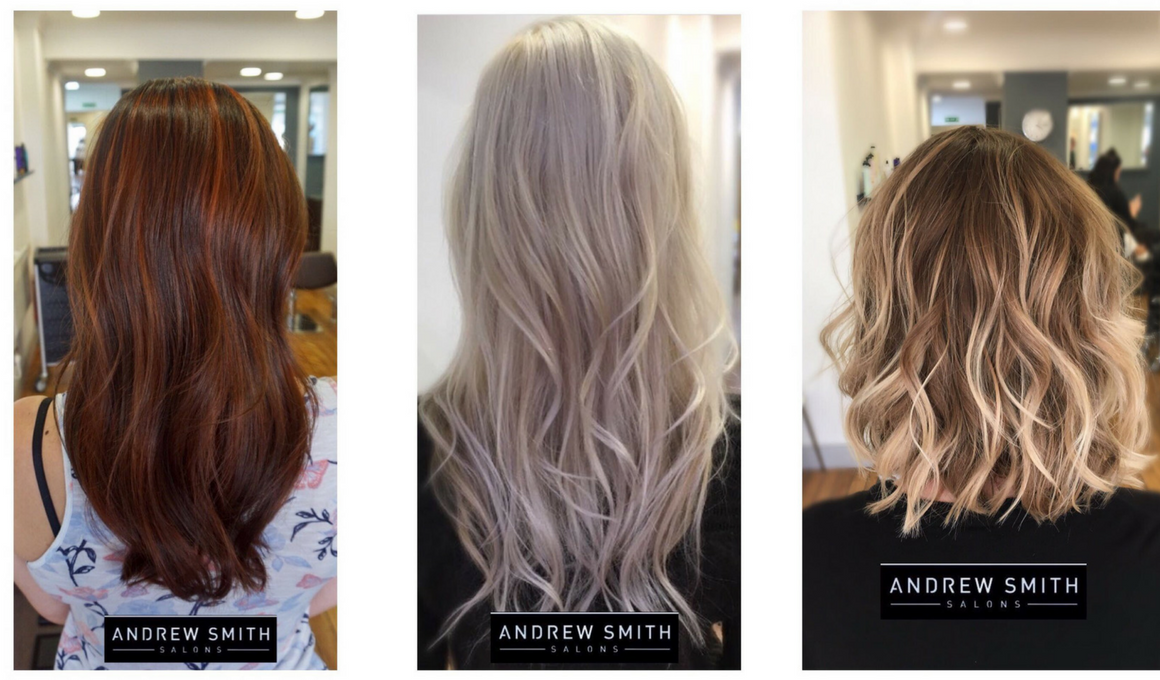 When the weather outside is frightful….you still need you hair to look delightful!  Yes….we're with you.  
We understand how tricky it can be to keep your hair looking fabulous throughout the colder months but there are solutions available so that you don't need to struggle to keep your hair smooth and healthy during the winter.  Our award-winning Southern Hairdresser Of The Year Andrew Smith explains how to stop your hair from drying out or getting frizzy…..
My hair goes so dry during winter.  What can I do to keep it super-healthy and shiny?
First stop is to visit your hairdresser who will be able to analyse your hair and recommend
shampoo's, conditioners and treatments to keep it moisturised and healthy.  My favourite products are by milk_shake and I particularly love milk_shake Argan Oil for well-nourished, healthy tresses.
How can I limit the damage I cause when using heated styling tools?
Excellent question and mis-use of heated styling tools is probably the biggest cause of damage to the hair!  Always use a heat protection spray before using heated styling tools and try and invest in tools that have a variable heat option (you must try Hot Tools Styling Tools – I swear by them and my clients all find them so much easier to use than any other tools on the market)….this way
you can discuss the heat that you should be using with your stylist and change the temperature accordingly.  Always be aware that you should use a nozzle on your hairdryer and make sure that you are not pressing the nozzle against your hair whilst blow-drying and this can cause excessive burning to the hair.
How do I stop my hair looking dull, frizzy and lifeless in winter?
I strongly recommend that you try out milk_shake Incredible Oil.  This is the one product that has it all!  A little spritz of this hair oil is all your need to revitalise your tresses, protect your colour, prevent split ends and add endless vitality and shine to your winter locks.  It is available at Andrew Smith Hair Salons in Fareham, Waterlooville and Gosport and at £24.99 is well worth the investment.