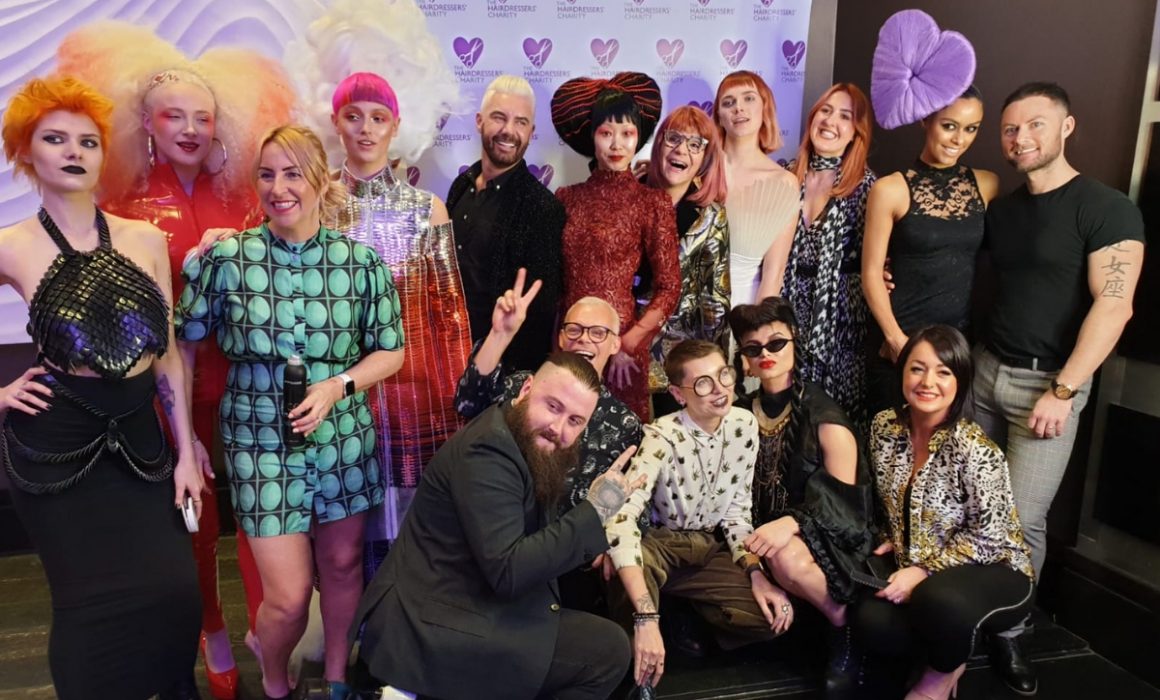 The Hairdressers Charity Ball is a key date in the diary for hairdressers, hair brands and hairdressing organisations across the UK.
The Anual Ball is a splendid event to raise awareness and funds for the official for the hairdressing industry charity; an independent service dedicated solely to helping hairdressing professionals and ex-hairdressers in the UK in their hour of need.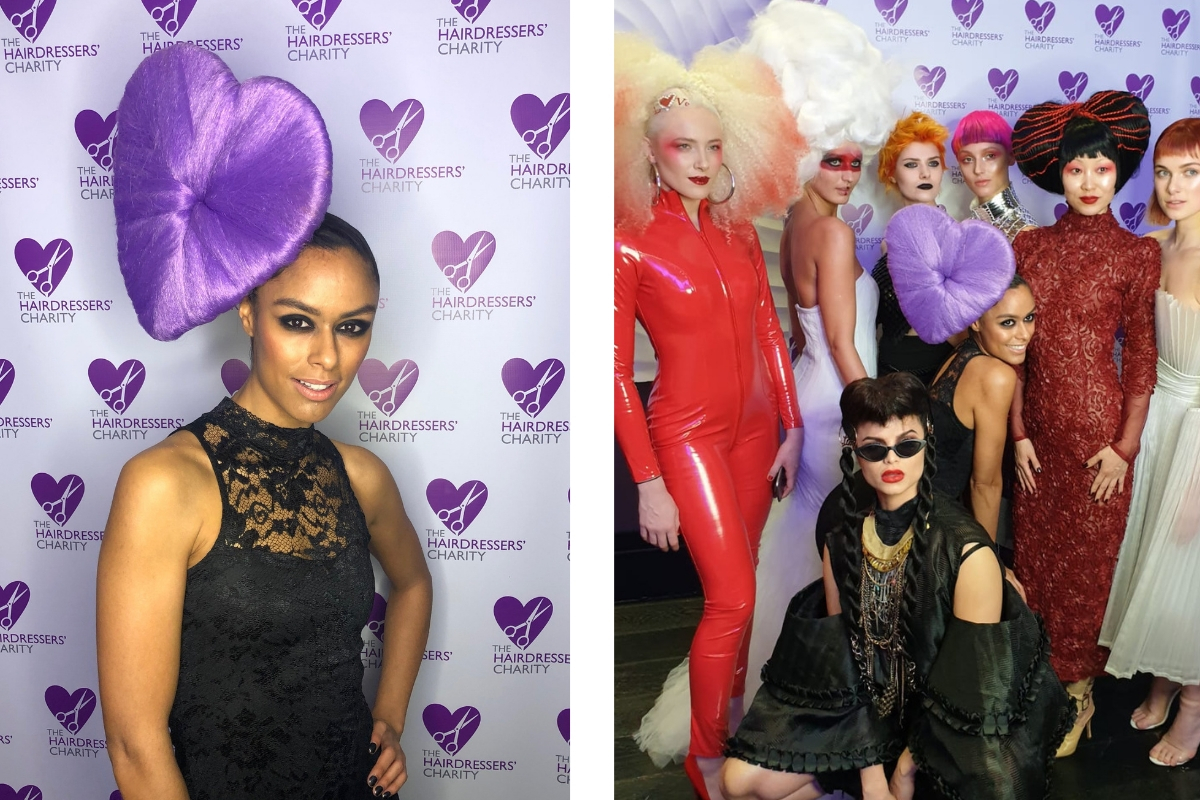 Last night Andrew Smith was honoured to represent Wonderful Life Hairdressing Supplies who were sponsors of the tremendous event.  Andrew, alongside a selection of some of the industries finest and most inspirational hairdressers, took to the stage at the impressive Grange St Paul's Hotel, London to present their interpretation that would represent the hair charity with a theme of love and strength.
Andrew's spectacular look generated gasps from the audience as his model took to the stage with a symbolic Violet Heart hairpiece!
Andrew commented 'This was a really special event to be part of.  An amazing industry charity that makes such a significant difference to hairdressers in their hour of need.  To have the opportunity to be involved was brilliant.'  He continues, 'as soon as I heard the theme, I knew how I would interpret it.  Using a cocktail of milk_shake Direct Colour, Corioliss irons and my go-to Zen hair extensions, I was able to achieve this statement hairpiece.  I opted for simple yet elegant styling to ensure all emphasis was on the hair.'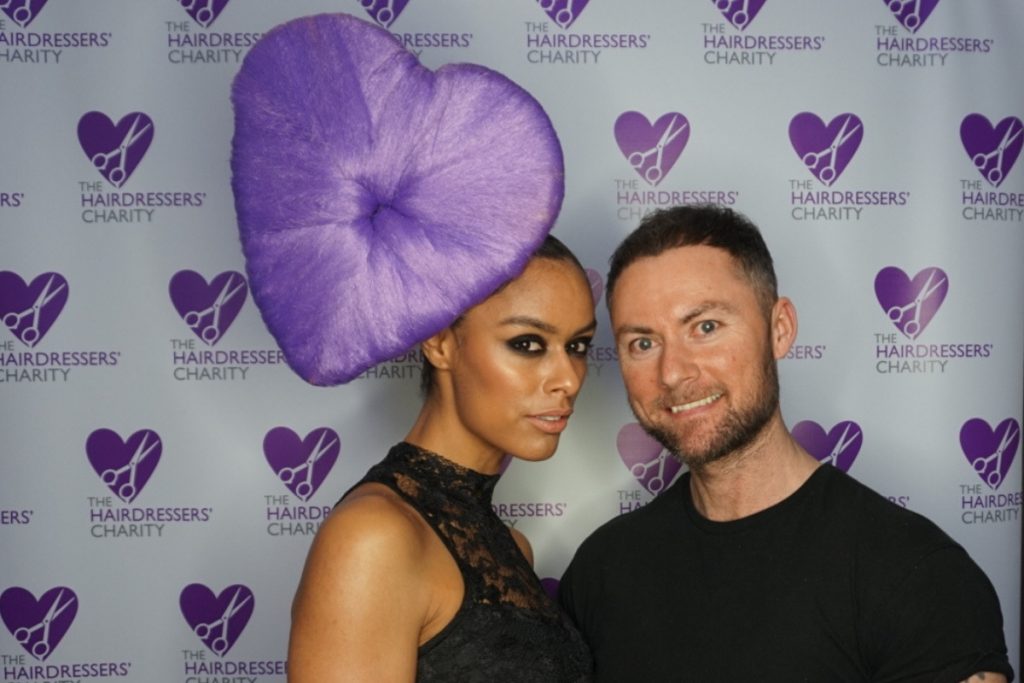 The National Hairdressing Federation, whom Andrew is closely associated, are also key sponsors of the Hairdressers Charity Ball and their members were amongst 200 + guests at the impressive London destination.  Andrew thanked event organiser Sharon Brigden and her team who made the evening such a huge success.
If you would like to make a donation to the charity, please follow this link for further information.  If you would like more details on how Andrew created the piece, please click here.