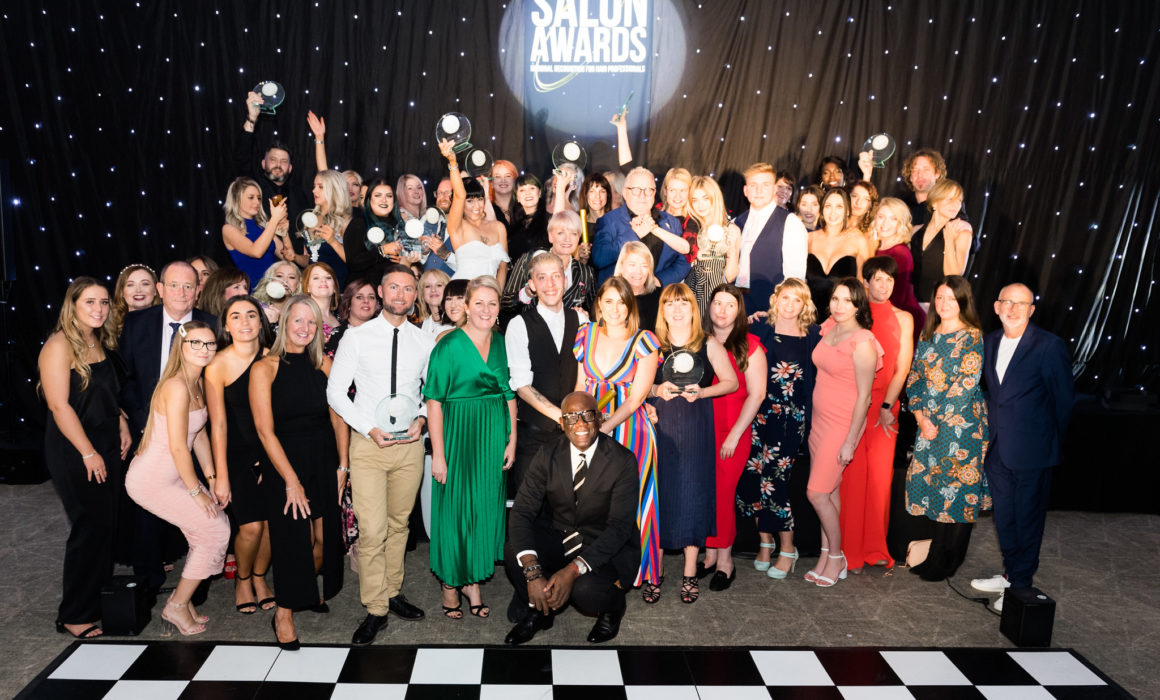 At a star-studded, champagne-fuelled ceremony at the luxury Ageas Bowl, Southampton, Andrew Smith was crowned Hampshire's Stylist Of The Year and CC (Ciara) McNamee was named as Future Talent!  We couldn't be more delighted with the news that comes only weeks after Andrew won the title of Men's Hairdresser Of The Year in the National Hair Awards!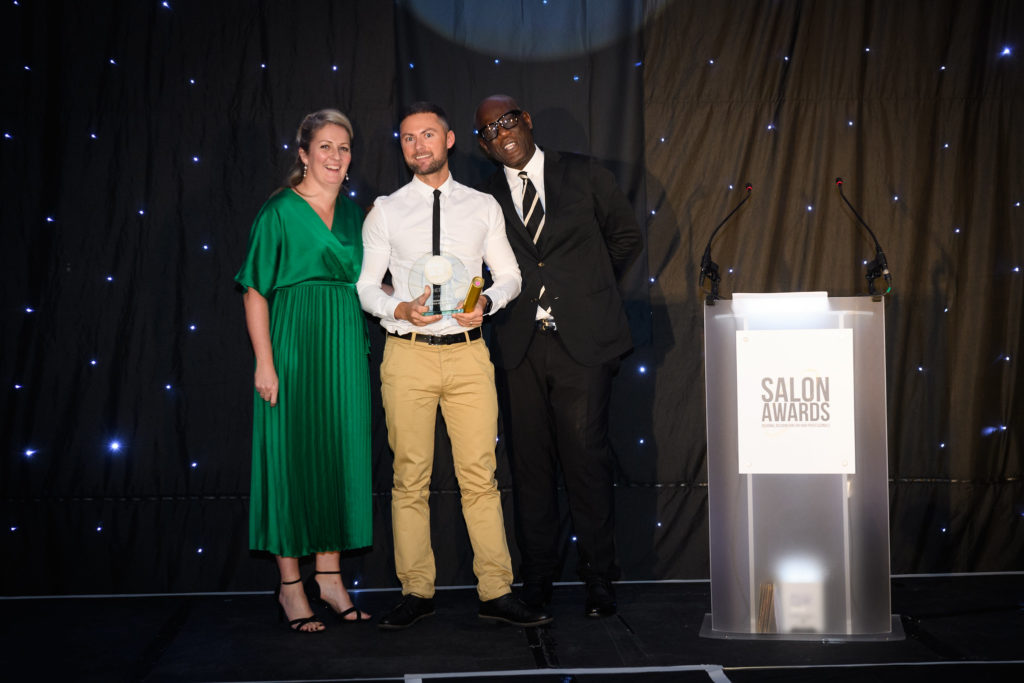 On Sunday evening, Andrew and the teams from his three Hampshire based hair salons attended the glitzy affair and partied amongst stylists and salon owners from around the region. After a delicious dinner, the winners of each category were announced and there was rapturous applause when the audience heard Andrew & CC's names over the microphone.
Andrew regains the title for the second year running as in 2018 he was also recognised as Hampshire's Hairdresser Of The Year.    The judging panel for the Salon Awards includes some of the biggest names in British Hairdressing including Errol Douglas, Karine Jackson and top photographer Barry Jeffery.
'Whilst I love this time of year, it is always nerve wrecking attending all the award ceremonies.  The Hampshire Awards are particularly exciting as it is very relevant to our customers and the whole team.  We are based in an area where the standards of hairdressing are truly exceptional so for me to win Stylist Of The Year for the second year running is just incredible and a huge honour.'  explains Andrew.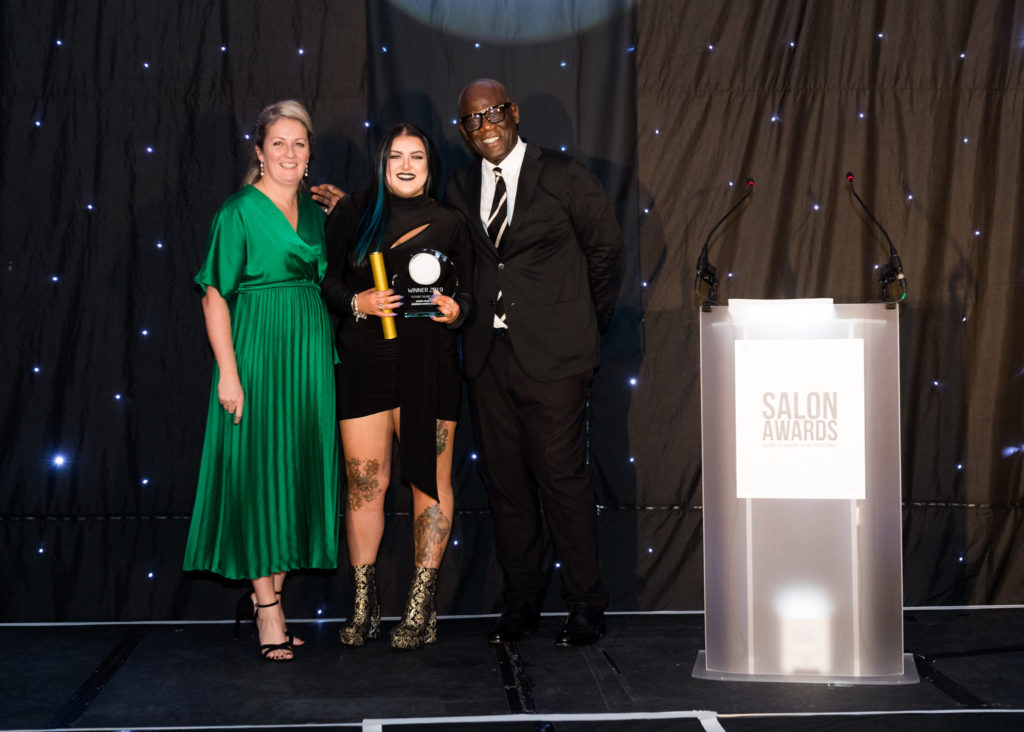 'Future Talent is one of my favourite awards and there is so much excitement surrounding them…..when we heard that CC was the winner we new it was time to celebrate – she deserves the recognition more than anyone.  Yes she has many opportunities but when they come her way, she does everything in her power to make it happen.   She's a very talented and committed hairdresser.'
Andrew is quick to add that without the support of his partner Dan, his teams from all three salons and his salon clients this would not be possible.  He then goes on to thank milk_shake, The Fellowship Of British Hairdressing and Wonderful Life Hairdressing Suppliers for their encouragement, belief and commitment to him over the years.