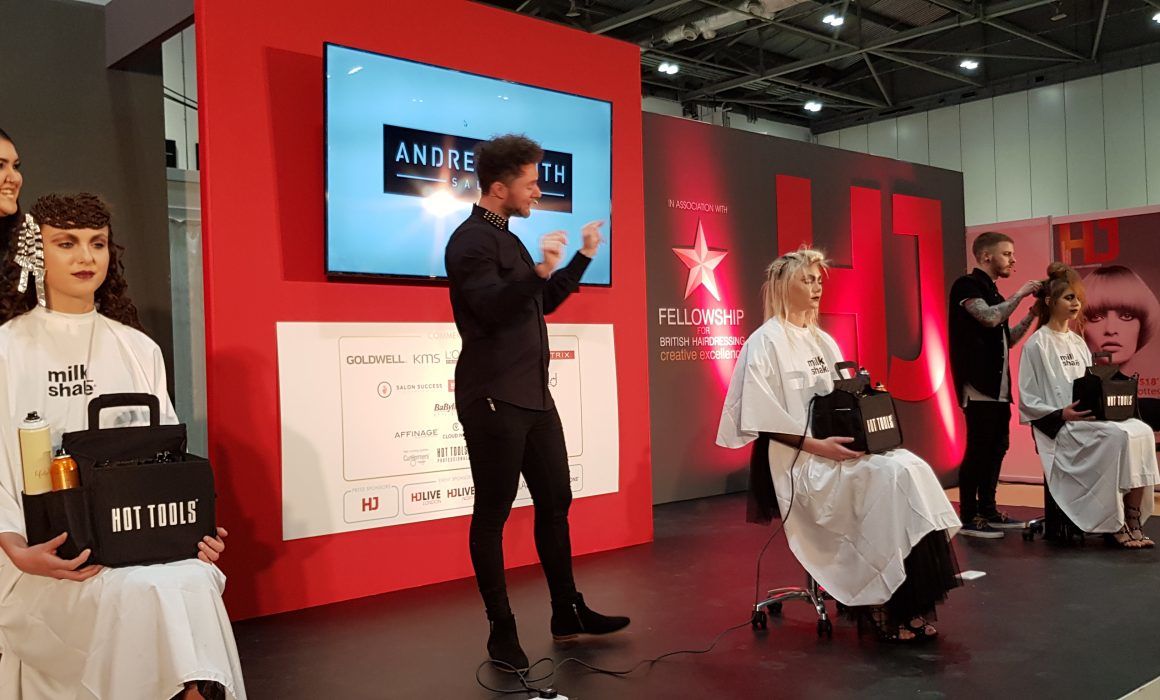 Whirlwind Weekend Comes To An End!

Andrew

and the

Andrew

Smith Artistic team have enjoyed a whirlwind tour showcasing at Professional Events across the UK!
First stop was HJ Live when

Andrew

and the AS Artistic Team took to The Fellowship Stage to host his show.  The team demonstrated their Sessions Collection: bringing session styling to life using Hot Tools Professional Styling Products, Zen Hair Extensions and milk_shake Styling Products.
They presented to a full house and the crowded audience showed their appreciation with rapturous applause after a session that both inspired and entertained with intricate braids, hair-ups, and styling.
Andrew

spoke of the event:  
'It was with the greatest of pleasure that I was able to showcase on The Fellowship Stage to a crowded and animated audience. After an incredible time at Salon International in October, I was more than delighted to be invited back by Events Organiser, Ann Herman and the team to demonstrate my new Sessions Collection.  
The Fellowship Of British Hairdressing have been a huge support to me over the past 12 months and I am astounded at just how much I have achieved with them!'
Andrew

continues on to say 'I stand by my word. If there are any aspiring session stylists and hairdressers out there who want to make their dreams come true, join the Fellowship – they will offer you the guidance and support to make it happen! Salon Live was an awesome experience, I wasn't sure what to expect but it was very busy and lots of inspirational artists to watch on stage! I was honoured to be amongst some of the biggest names in the country!'