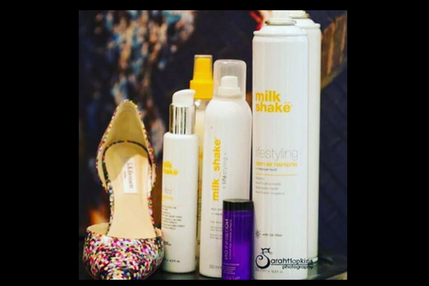 Andrew Smith Wows The Audience at LK Bennett Fashion Event.
Andrew and the team spent the evening styling the hair of LK Bennett's catwalk models at the exclusive LK Bennett VIP charity event to raise funds and awareness for Soul Trust!  For the second time this year, Andrew was requested to join LK Bennett and their team to ensure that they catwalk was graced with beautiful hair!Using his favourite milk_shake hair products and hot tools styling tools, Andrew created inspirational & commercial looks that wowed the audience.  Andrew said after the event
 " i love working in the salon with all our local regular clients, but there is something really special and energising about working as a session stylist at prestigious events.  LK Bennett are awesome and its wonderful to be involved with such a powerful force in global fashion"
Huge thank you Jera Creatives for all their support before and during the LK Bennett Fashion Event!