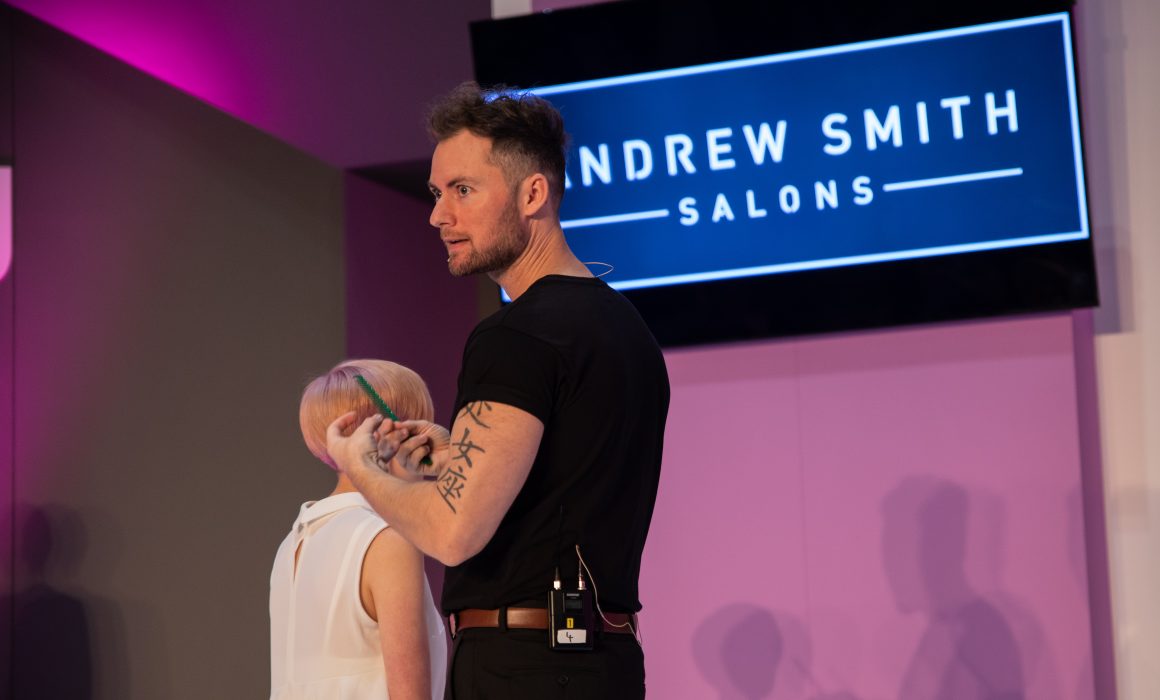 3 days, 3 back to back shows, one incredible team headed by Hampshire & Southern Hairdresser Of The Year, Andrew Smith.
Last weekend, Andrew Smith and his team travelled to London's Excel Exhibition Centre for what can only be described as a marathon weekend, showcasing Andrew's most creative and thought-provoking work to date.  
Salon International is one of the most important dates in the British Hairdressing Calender and Andrew was honoured to be invited to work 3 key shows throughout the weekend.
Saturday 13th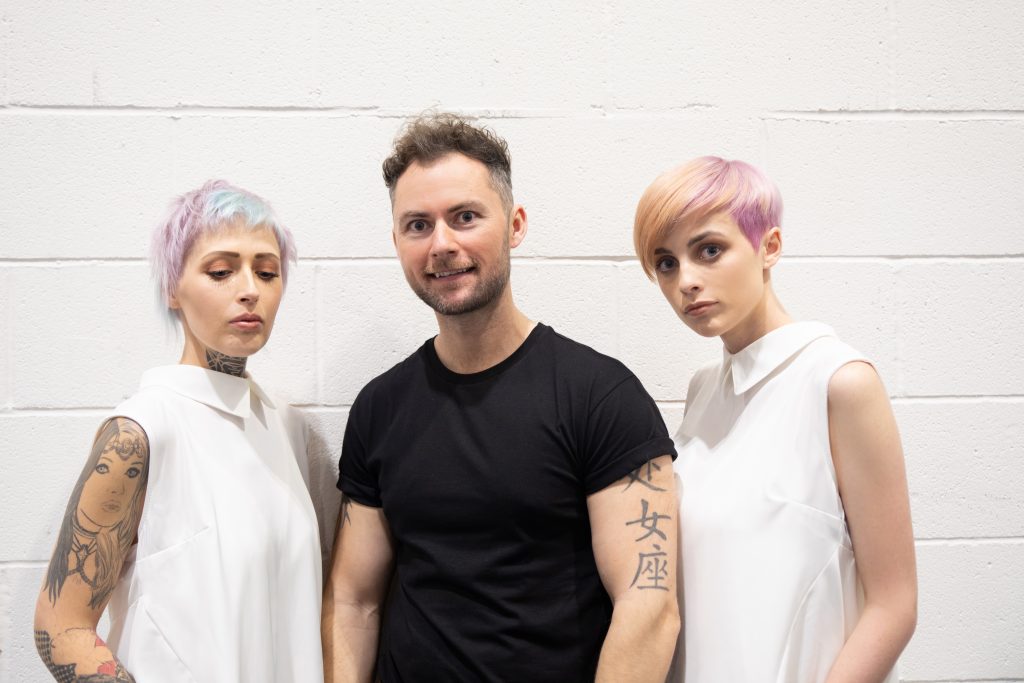 On Saturday, Andrew presented PURE Collection on the main HJ Stage and showcased two striking models with the most incredible pastel-toned hair.  Andrew is the first person in the UK to get his hands on the new milk_shake colours and he delighted his audience with a pre-launch milk_shake Smoothies Pastels that promise to inspire and energise hairdressers from all around the world.  
Sunday 14th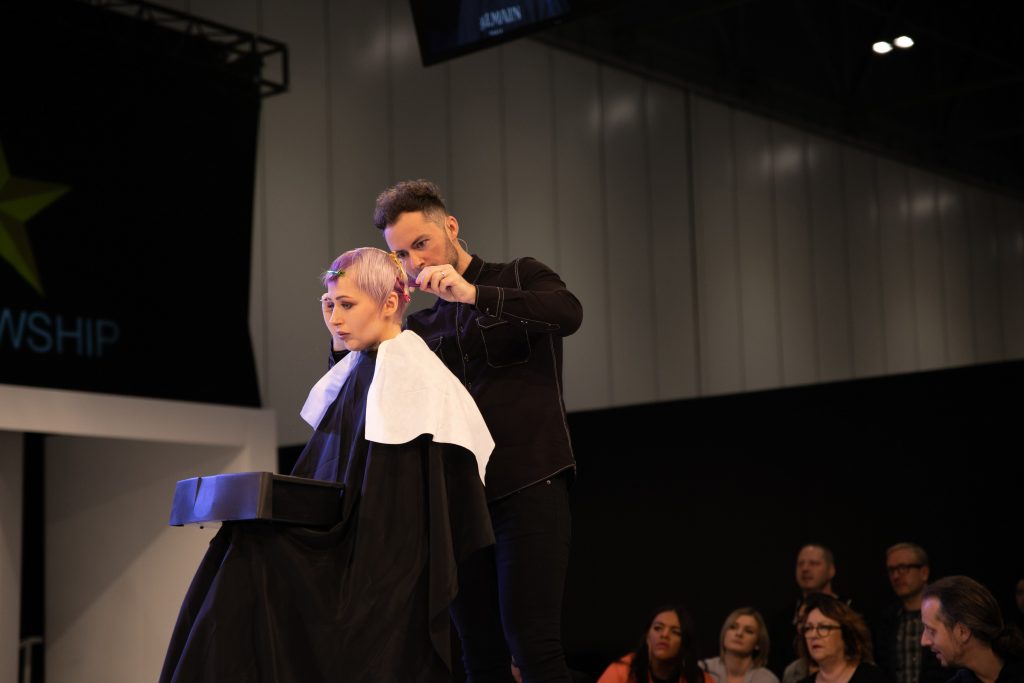 Sunday was an early start with his first show on The Fellowship Stage at 10.35.  Andrew joined 3 other talented stylists to showcase his breath-taking pixie cut and colour inspired by his highly acclaimed UltraViolet Collection.  Once again, Andrew worked with the new milk_shake Smoothies Pastels and styled with Corioliss.     His afternoon was full of energy, after a shoot with his model, Andrew resided in The Live Lounge' questioning hairdressing royalty on behalf of The Fellowship.
Monday 15th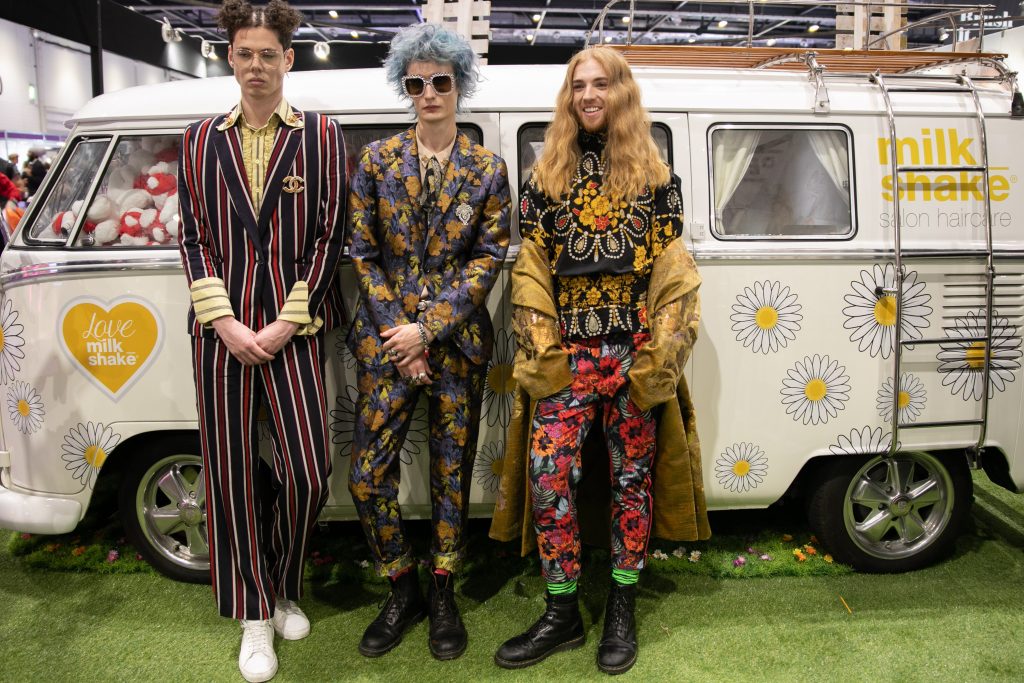 Andrew debuted on the Men's Stage on Monday!  To a packed audience, Andrew and CC (Ciara MacNamee is one of Andrew's up-coming stylists and absolute rock) demonstrated their passion for both ladies & men's hairdressing.   The Hierarchy Collection is fascinating to the eye and blurs those lines between masculinity & femininity.  Their interpretation of Regals & Kingsmen left the crowd motivated to liberate their creative thinking and look for ways to add commercial gain to their business.