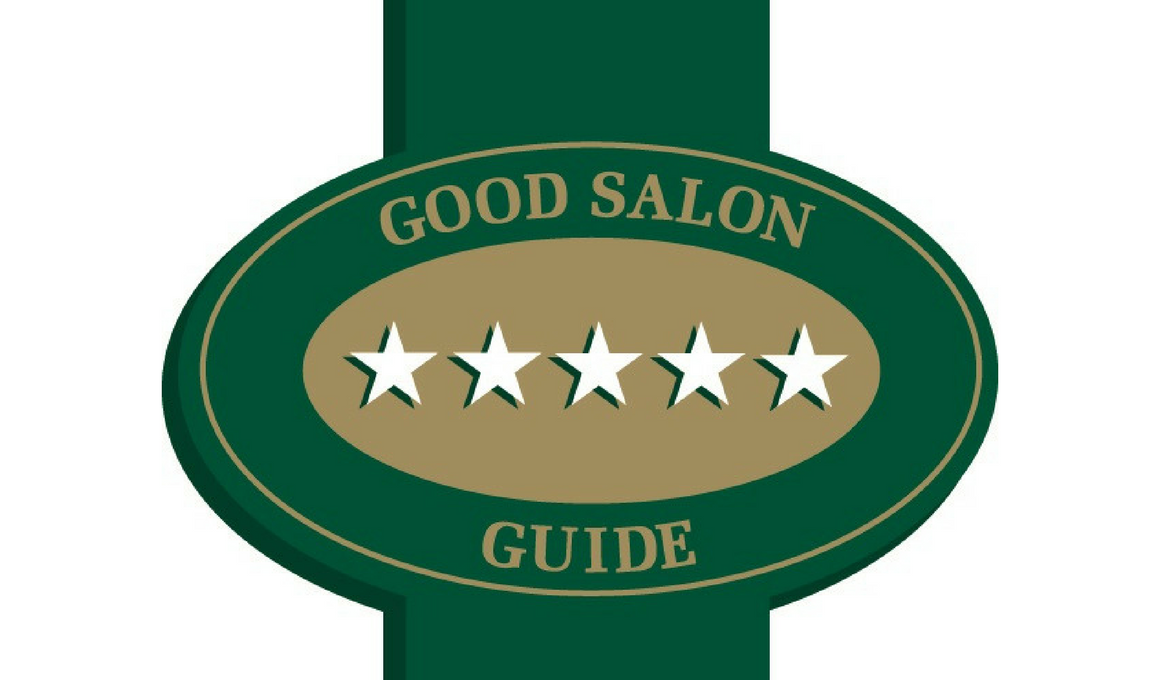 Andrew and the team couldn't have been more elated to hear the news that The Good Salon Guide have awarded them 5 star ratings!
 The Good Salon Guide are the only independent guide to quality standards in hairdressing in the UK and Ireland and announced that Andrew Smith Salon Group, Hampshire has been awarded a 5 Star rating as well as Colour Specialist & Extension Specialist titles. 
The Good Salon Guide is the easiest and most reliable means of checking out the best salons in any area. Recognised salons are visited and objectively assessed by top industry professionals, giving potential clients confidence in their choice. Salons are regularly reassessed to ensure standards are maintained so membership is as good as a personal recommendation! 
Gareth Penn, Managing Director of the Good Salon Guide, said: "I am delighted that Andrew Smith has succeeded in reaching the standards required to become a member of the Good Salon Guide. Being in the Guide means a salon is among the best in the country which undoubtedly attracts new business and makes existing clients feel good."  
Andrew Smith added: "Being a member of the Good Salon Guide shows we are a fantastic salon in every way. We are committed to hairdressing excellence and to have this recognised  by The Good Salon Guide is a privilige and testament to the hard work, talent and loyality of all team members.  Not only is it incredible for our clients and potential clients to recognise this award, but for our team to know the salon has reached such high standards is awesome. It makes us all very excited about the future of our salon." 
What do the awards mean?
Colour Expert:
Research has shown that colour clients often look for specialists within colour when deciding to choose a new salon or when remaining loyal.
Colour is one of the most requested services within a salon, and with leading trends focussing on new techniques such as Ombre, Balayage and temporary pastel shades, the requests for fabulous hair colour will not be slowing down anytime soon. Colouring is a skill and technique that must be perfected, especially with the many 'colour gone wrong' horror stories that you often hear of, which is why Good Salon Guide recognises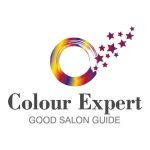 Colour Expert salons.
Each Colour Expert salon is inspected to a set of strict criteria, including the requirement for a member of the team to have an advanced colour level qualification such as Wella Master Colour Expert or L'Oreal Colour Specialist, so you know you are visiting a quality salon with staff that has the highest level of colour training.
The Good Salon Guide Colour Expert rating helps to find you a salon that you will love and trust when it comes to your colour.
Extensions Artist:
Extensions Artist was created due to several complaints that Good Salon Guide had received from the public regarding salons carrying out extensions services when they were not qualified to do so. Looking into this further, Good Salon Guide discovered that one-day extensions courses can be purchased for cheap via avenues such as voucher discount code websites. It is all too easy for someone to do a quick one day course, buy cheap extensions online and then set-up shop as an extensions stylist.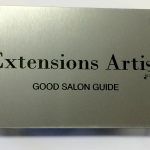 The criteria for salons to become Extensions Artist under Good Salon Guide are strict – the toughest criteria they have. Evidence of qualifications, experience, the hair used, suppliers and more must be shown before the recognition is awarded. This strict criteria gives the public full confidence in knowing that the salon is fully qualified to carry out extensions services and that the hair used is 100% human and from a reputable company.