The Leading Hair and Beauty Salon In Waterlooville, Portsmouth
Andrew Smith Salon in Waterlooville is the local destination hair salon which offers incredible hairdressing, outstanding service, charming surroundings and complete escapism from the stresses of everyday life. Our Waterlooville hairdressers is home to some of Hampshire's most talented hair stylists, carving out a niche as an emblem of high-quality hair care in the heart of Waterlooville. The team comprises of Wella Master Colour Experts and London-trained stylists headed up by Andrew Smith – himself, an in-demand educator who has many years of experience working as an ambassador and trainer for leading, global professional hair companies Wella and Sebastian.
Andrew Smith Beauty offers a tranquil setting with an array of fabulous treatments that include massages, manicures, pampering and pedicures – the perfect haven for all your beauty treatments in the Waterlooville and Portsmouth area.all us or make an appointment today, we'd love to hear from you.
Click here to BOOK ONLINE or call us today to make an appointment, we'd love to hear from you.
Opening Hours
Price Lists
Meet our expert stylists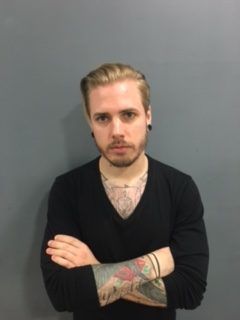 Sam
Artistic Director
Read Bio
Sam began his career as Andrew's personal assistant and his education surpassed all expectations and he was invited to become a member of the Andrew Smith Salons Artistic Team.  Sam has been chosen by Andrew to head education for the Andrew Smith Salon Group and is proud to be a member of the elite Sebastian Professionals Cult Art Team.   He has had a varied and exciting career to date including working on many branded fashion shows, photo shoots and events including being flown to Milan to style hair for a top fashion show.  Sam's skill set is varied and includes all aspects of woman's hairdressing from cuts and colours to being a specialist in tape-in hair extensions, short woman's hair and
mens hairdressing
.
Signature Style
A-line Bob 
Ultimate Hair Hero
milk_shake No frizz Glistening Milk
Celebrity Most Love To Work On?
Kate Winslet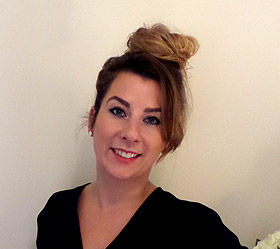 Maria Pook
Master Beauty Therapist
Read Bio
With over 20 years experience in the beauty industry, Maria has established herself as one of the top Beauty Therapists in the South. Maria trained at the highly acclaimed Decleor Beauty School in London and boasts numerous other top-class qualifications in every area of beauty therapy.
As an expert in make-up, Maria has had the pleasure of working as a makeup artist at many high-profile events and photo shoots including London Fashion Week.
Maria is in high demand and is available in the salon on Tuesdays, Thursdays, Fridays and every other Saturday.  Make sure you book your appointment now as she gets very busy!
Terri LLoyd
Creative Stylist
Read Bio
Terri joined Andrew Smith in 2017 after beginning her hairdressing career in 2002.  Terri is a perfectionist with a reputation for exceptional standards and attention to detail which explains why she is an in-demand stylist.   Terri is dedicated to exceeding client's expectations and she enjoys all aspects of hairdressing.  Her passion is hair up and she is constantly up to date on the latest trends.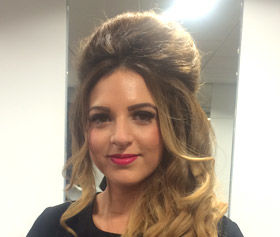 Laura
Art Director/ Salon Manager
Read Bio
After starting her career in 2007, Laura has developed her natural creative flair by applying it to her work in the 
Waterlooville hair salon
. Her imaginative mind reflects in the inspirational up-do's and styles she's become renowned for. She is a real fan of hair extensions and she is a qualified technician in the popular Brazilian blowdry which is a treatment that will de-frizz and tame the most unruly hair for weeks!
Practising what she preaches, Laura really stands out as many know her for her big hair so look out for her when visiting! Laura is also a member of the Andrew Smith Salon Artistic Team and regularly takes part in photoshoots and events.  Laura is available in the salon everyday apart from Sundays and Mondays
Signature Style
Ultimate Hair Hero
Celebrity Most Love To Work On?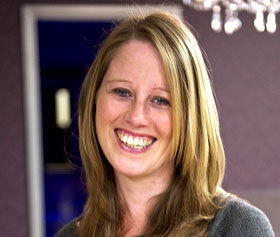 Nicola
Creative Stylist
Read Bio
A stalwart of the salon, Nic has fantastic experience in all things hairdressing. Popular with clients and staff alike she's a vital member of the team. Specialising in perms and blow drys, Nic has a range of skills using these to build an established client base.
Nic is back in the salon from maternity leave and she's offering 50% off in order to build her clientele back up.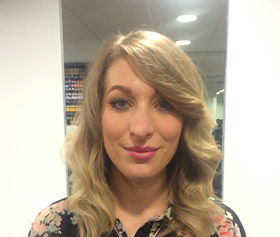 Harriet
Creative Stylist
Read Bio
After starting hairdressing in 2004, Harriet has progressed to Wella Master Colour Expert and loves a colour challenge! Harriet is also an assessor and excels in both hairdressing and colour.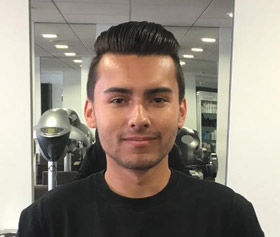 Harry
Trainee
Read Bio
Harry is new to our team, herecently began his career in hair after years of  wanting to become a hairstylist.   He loves being part of the Andrew Smith team and we are delighted with his progress, he regularly assists our Waterlooville team with blow-drys.  Harry is a client favourite and is excited to progress within hairdressing, he's dedicated to his education and can't wait to build his own loyal client base.
Harry regularly needs training models on Tuesdays in the salon.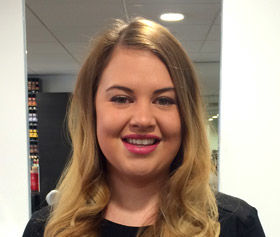 Beth
Creative Stylist
Read Bio
Beth is currently on maternity leave.
Beth began her career in hairdressing in 2007 and boasts qualifications in all levels of hairdressing. She's one of our most creative stylists and loves doing big and bouncy blow-dries, plaiting and hair-up. Beth is also a qualified barber, so she's happy doing male or female clients!
If you're looking for head-turning locks or a funky style, Beth is definitely the stylist for you! She is available in the salon in Waterlooville every day apart from Sundays, Mondays and Wednesdays.
Book your visit online and save up 50% off your first visit*