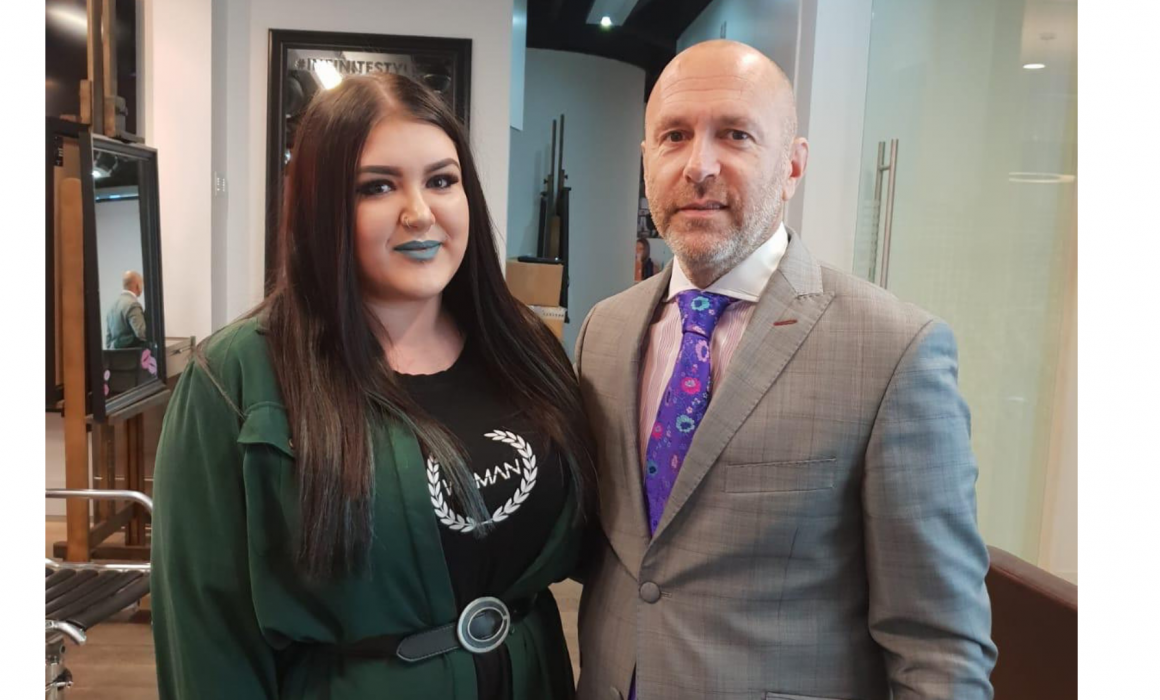 After 18 months as part of our team, CC has wowed us all with her talent, commitment and determination to progress.  The opportunity arose to choose a member of the team to attend the highly acclaimed Presentation Course by Edward Hemming, the Creative Director and Director of Education for Alan D Education that is hosted by the Fellowship For British Hairdressing and CC was the perfect choice according to Andrew, who has invited CC to present alongside him at this weekend's Salon International.
'When CC returned from the course she was buzzing and seems so motivated and confident. She booked in with me for an hour the day of her return to go through her notes and do a mini presentation- she's like a new person!  She's now super excited for presenting at Salon International with me and when she takes to the stage at the milk_shake Colour Nation show where's she's competing as a Southern Finalist in the Creative Vision Live Competition. The course has boosted  CC's energy and enthusiasm and she is so super-excited about her newly found confidence that's she's already talking about entering all the competitions the Fellowship has to offer within the coming year.  CC was already a real asset to The Andrew Smith Salon Group and this course has elevated her to the next level'
CC was excited to tell us more:
'I was initially anxious about going to the course as I thought everyone else would be so much stronger and more experienced but, we were made to feel so relaxed straight away. Edward made the whole day so much fun that we all just had a really relaxed day and learned so much.

We started by each giving a short presentation about something that meant a lot to us, then we were given amazing tips from Edward and we re-presented later on using the knowledge that Edward had shared on the day.  It was fantastic to see that how during a such a short period of time, we were all so  more confident and polished. I'm so excited about the future and feel like I've made some great friends and already planning more presentations within our salon group to ensure that I keep up with all the skills Edward fought me.