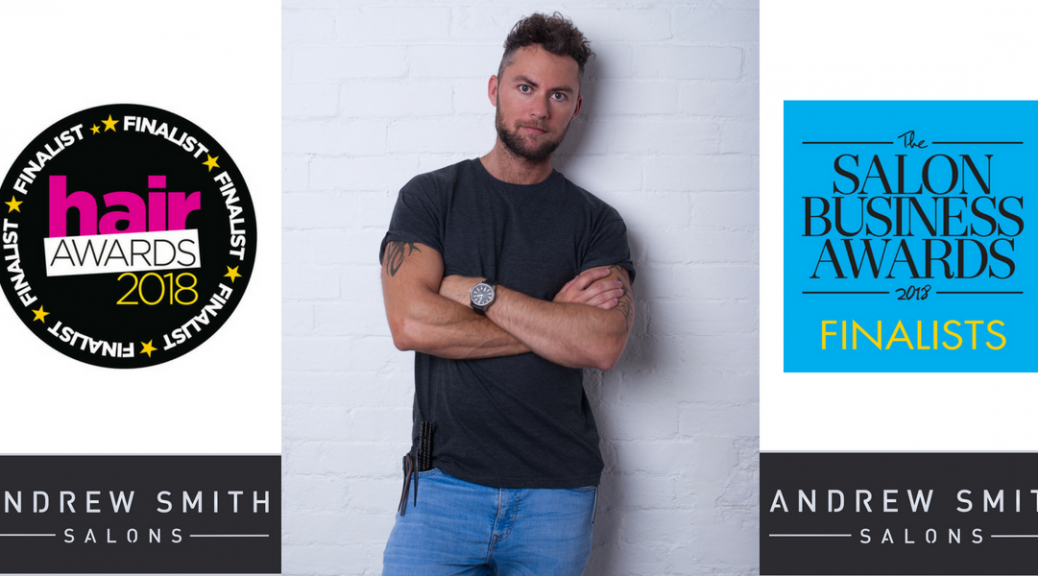 Hampshire's Andrew Smith Triumphs As A Finalist In Three National Hairdressing Awards During May!
A month of celebrations for one of Hampshire's finest Salon Owners and Stylists Andrew Smith. Andrew has achieved tremendous success over recent years and this month his outstanding contribution to British Hairdressing has been recognised as he's named as one of the top 5 Creative Stylists in the country in two highly prestigious hairdressing awards. The trend-leading hairdresser has also been announced as a finalist in the 'I Want Her Hair' category of the British Hair Awards after a panel of judges voted his highly coveted Ultra-Violet image into the finals.
Hair Magazine named Andrew Smith as one of 5 finalists in the Stylist Of The Year Awards this week and this followed an announcement earlier in May by Salon Business Magazine that Andrew has made it through to the national finals of Stylist Of The Year that are to be held in swanky Mondrian Hotel in London on the 11th of June.
Andrew comments 'to be named amongst some of the most respected and talented hairdressers in the country is just the best news. The past 18 months has been outstanding both for myself personally and for The Andrew Smith Salon Group. I am hugely committed and passionate to my career, to delighting our salon guests with trend-led and beautifully healthy hair and also to promoting the opportunities that are available to passionate and talented hairdressers.' He continues ' I am incredibly lucky to have a wonderful team of support behind me: my partner Dan, my team at all 3 salons, my photographer and the brands and national organisations that believe in my ability, promote my work and open windows of opportunity. Thank you to my milk_shake family, Wonderful Life Hairdressing Supplies, Hot Tools and The Fellowship Of British Hairdressing for all your encouragement and belief. The biggest thank you is, ofcourse, to all our amazing salon guests whom without their support and loyalty, this would not be possible. I wish all the finalists the very best of luck and whatever the final result, I am incredibly honoured that I have reached all three finals!