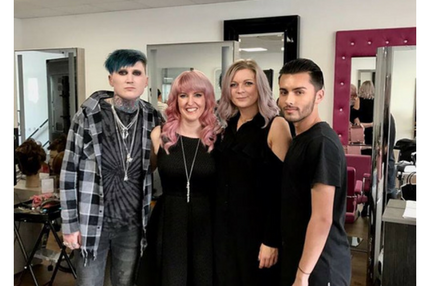 Welsh Woman's Hairdresser Of The Year and milk_shake's International Ambassador, Shelley Pengilly visited Hampshire to host her highly acclaimed World Of Updo's Seminar during March and a selected group from our Andrew Smith Salons were invited to join her on the day.
The team members focussed on techniques needed in both avant-garde, editorial hair art and more commercial styling and left the course feeling inspired and incredibly confident in their approach to any style of hair up.
With wedding hair and special occasion hair high on the agenda over coming months, this course ensured that our team are now advanced in the very latest hair up and hair-dressing trends.
If you have a special occasion, require a red-carpet-worthy hairstyle or you are preparing to say 'i do', why not book a complimentary consultation with one of our hair up  specialists?
To book, please call either our Gosport, Waterlooville or Fareham salon or alternatively contact us online.  TO BOOK ONLINE CLICK HERE