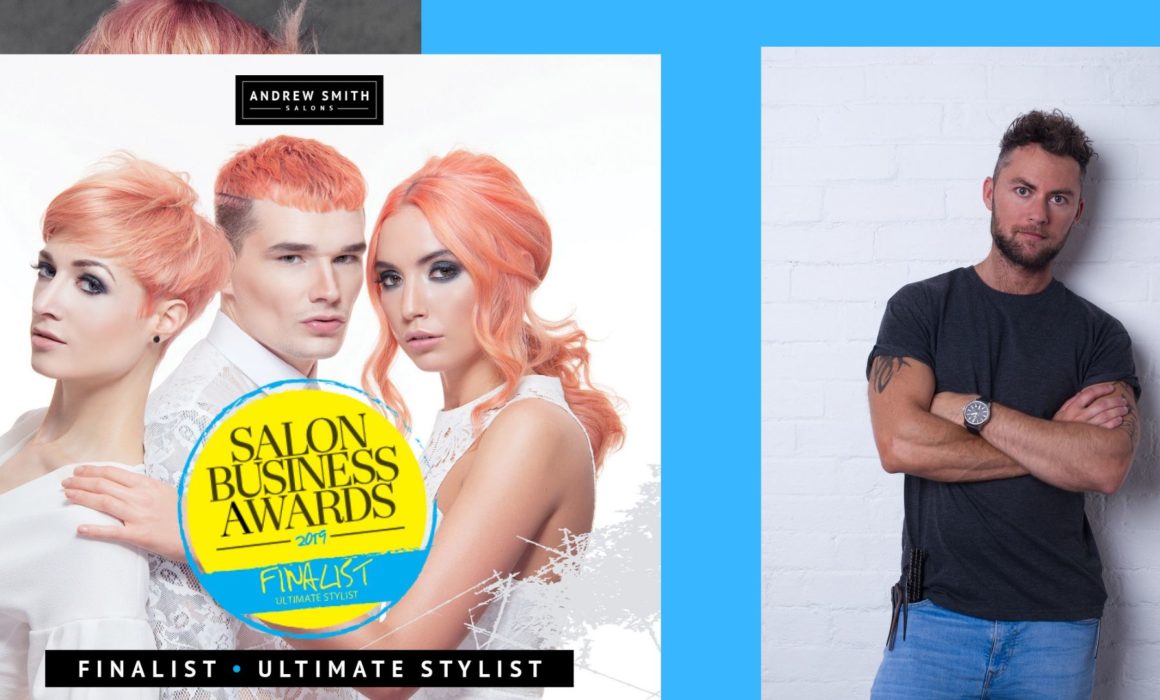 Awards season is upon us and Andrew is delighted to have been named as one of only 8 stylists up for the prestigious Ultimate Stylist Of The Year Award 2019 in the National Salon Business Awards!
Over recent years, Andrew has become widely recognised for his creative talent, his commitment to hairdressing education and his business acumen.  To be recognised in these coveted awards 3 years in the row is quite some achievement when you consider his competition!
'I'm delighted to have reached the finals and to be considered in the top 8 Ultimate Stylists in the country for 3 years on the row.  It means so much – especially when you consider the other artists that I am competing against.  Whatever the outcome, I'm really looking forward to attending the event in London and wish all the finalists the best of luck!'  Andrew continues to say 'one of my closest friends and fellow milk_shake Ambassador Shelley Pengilly has also reached the finals in this category – I adore her creative energy and her work ethic is phenomenal so it's going to be an extra special evening spent celebrating together!'
Andrew will travel to London on 10th of June for a cocktail-fuelled soiree at London's splendid Mondrian Hotel on South Bank.  We're keeping our fingers crossed!