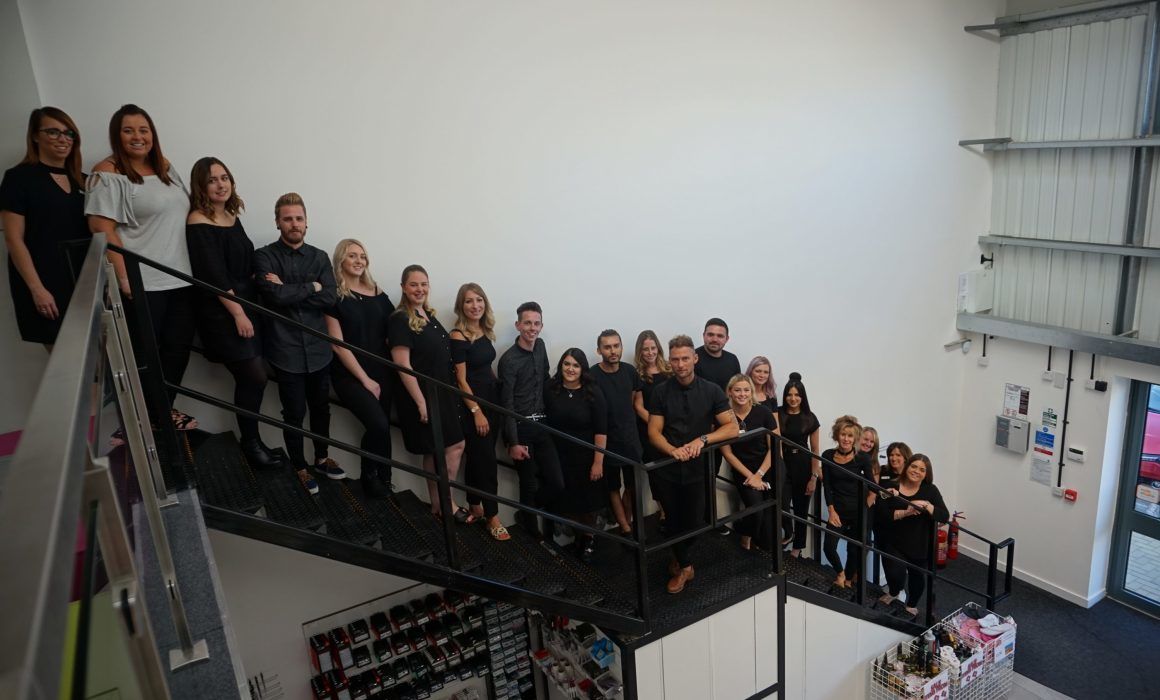 The team at Andrew Smith relish the opportunity to learn new techniques, enhance their skills and take inspiration from their work colleagues and with an ever-expanding, super-skilled team, Andrew was left with no choice but to look for an external location to host the Pre-Fall event.
We were delighted to also welcome our friends from The Charter Cutting Company to the event and as you would expect the day was filled with inspiration, tremendous team spirit and excited anticipation of the coming months.
Salon Director Andrew Smith opened the course by delivering in-depth product knowledge on our colour house brand milk_shake.  He delved into the science and technology that is linked to milk_shake's newly launched and pre-released products as well as a detailed focus on the brand's retail range and in salon treatments.
The Creative Team, which included Sam Salkeld, Ellen Grimmett, Emma Walsh and guest artist Ciara Mcnamee then took to the floor to demonstrate the newest additions to The Andrew Smith Signature #lazywave Collection.  The demonstrations included a 'how to' on our very own S-WAVE, GLAMOUR WAVE, BODY WAVE and BLUNT WAVE.
After a relaxed lunch,  Andrew re-energised the group when he demonstrated his exclusive #superbalayage Technique before the team split into four groups to create their own bespoke colour charts using temporary colour creative mixtures and hair wefts.  These charts were taken back to the individual salons so that they can delight the salon guests with super tailor-made colour cocktail menus that will be exclusive to them.  
*We would like to thank the team at Wonderful Life for being such fantastic hosts and of course, for their ongoing support to our business.
If you are interested in finding out more about a career with the Andrew Smith Team or reserving a place at the Andrew Smith Academy Courses please email info@andrewsmithsalons.co.uk for further information.