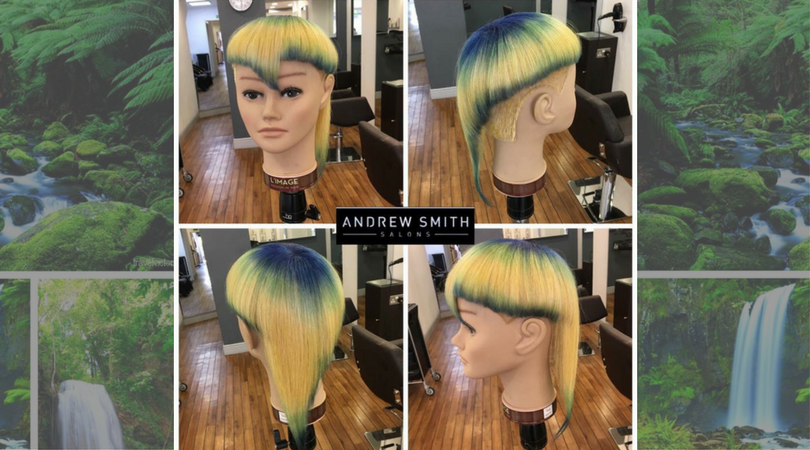 Andrew has been selected by milk_shake to help present their latest collection on stage to a crowd of around 300 guests at their annual summer extravaganza!
Andrew was invited to take to the stage as a guest artist at this prestigious and highly coveted event
after presenting his interpretation of Festival Hair to a panel of judges.  Andrew explored and researched the theme Festivals before interpreting and presenting his own creative inspiration.
' I chose to take inspiration from celebrating colour and immediately thought of the many colours found in flowers.  During research, there were two colours that really stood out to me:  yellow & green!  These colours lead to me thinking of the rainforest as there are so many different tones of green and yellows with the introduction of blue from the clear blue waters and beautiful sky.

I introduced these colours to my pre-cut model head using an innovative technique that allowed me to create varying density of colour that represents the curves of the water and streams found in the rainforest'
Andrew is delighted to be joining the milk_shake team in Portugal at the end of September!