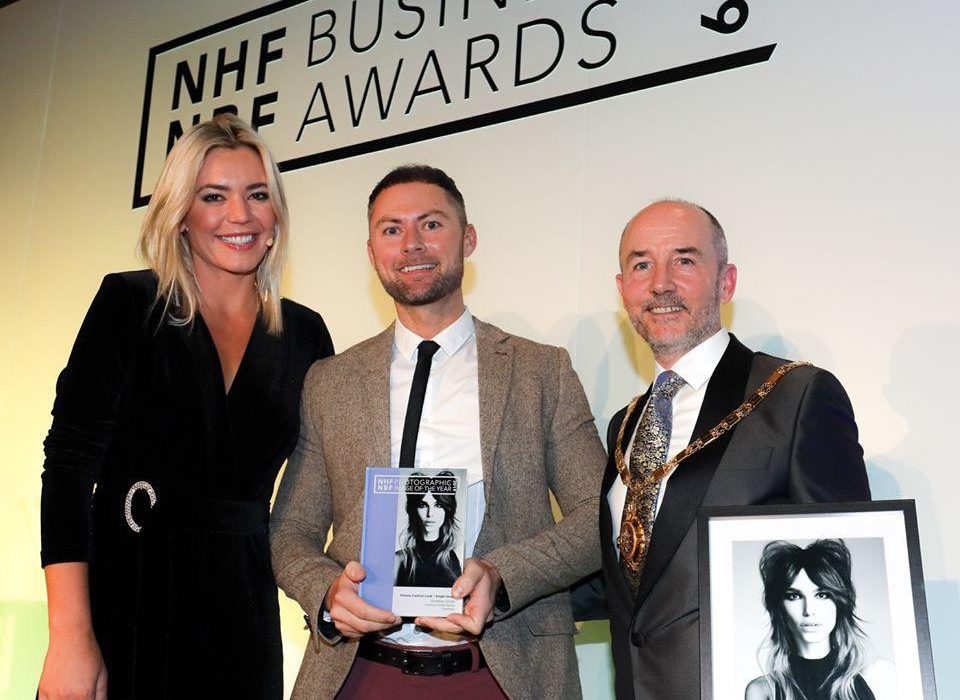 2019 – what a year!  On Sunday evening at a glitzy, cocktail-fuelled gathering at one of London's swankiest hotels, Andrew joined many of the industry's most talented and creative artists and business owners for the prestigious NHF Hairdressing Awards!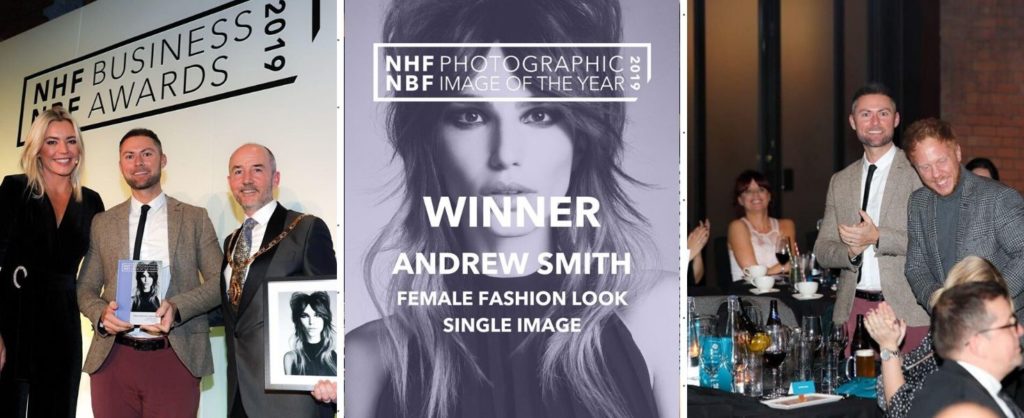 Andrew's latest collection, Strong Attraction was one of only 3 Collections from across the UK to reach the finals of Female Photographic Collection Of The Year.  This in itself is such an honour for Andrew but then to be announced as the overall winner of Female Photographic Single Image 2019 is just immense.  The evening began with delicious food, cocktails and great company which followed into eagerly anticipated awards – Female Photographic Single Image was up first and to rapturous applause, Andrew Smith was announced as the winner.
'Oh I'm utterly delighted' said Andrew.  ' To get to the finals in 2 categories was the best feeling but then to hear my name announced over the microphone as the winner was a really really special moment for me.  I have an amazing team that work with me and the super-talented Richard Miles shot this particular collection.  I want to thank everyone who supported me.  It's always wonderful to win prestigious awards but even more important is to absolutely love creating the collections and to enjoy the opportunity to work with other talented and creative individuals – that is the real beauty!  Congratulations to all the finalists and winners and of course a huge thank you to the NHF for making the event so special'
Andrew is certainly no stranger to winning awards and only weeks ago he was named as the UK's Men's Hairdresser Of The Year.  Next week Andrew will attend the grand final of the British Hairdressing Awards at the Grosvenor Hotel London to find out if he is named as Southern Hairdresser Of The Year.   We're keeping our fingers crossed!