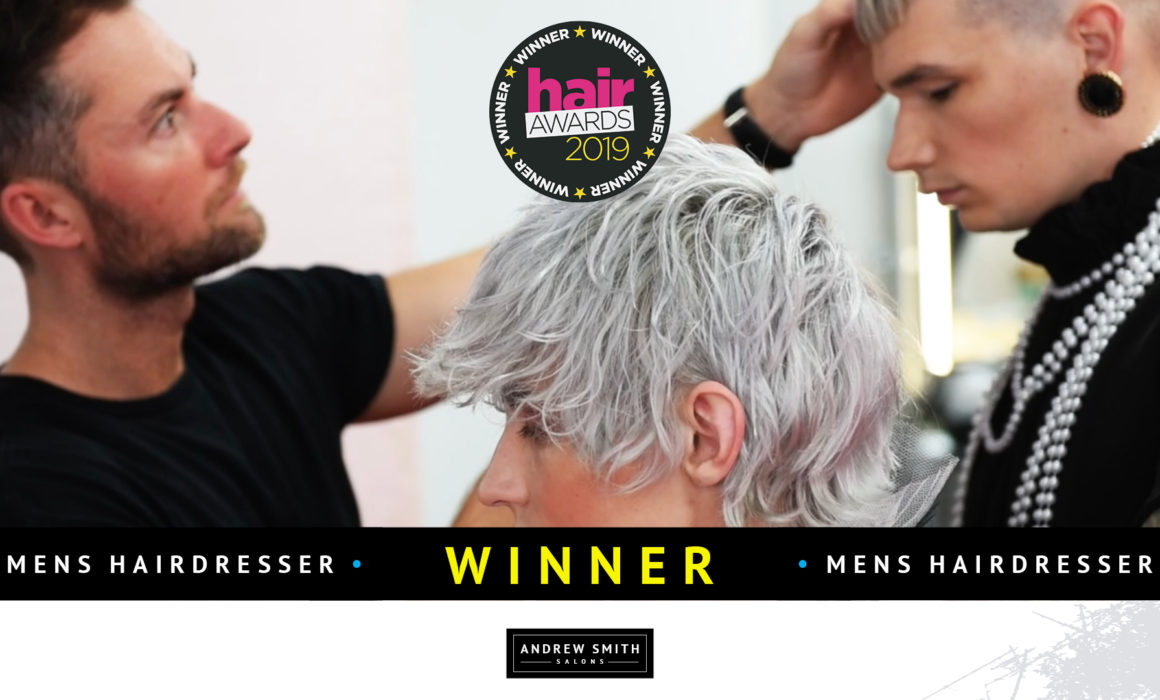 It is with absolute pleasure and delight to confirm that on September 16th at a beautiful rooftop destination overlooking the Thames and St. Paul's Cathedral, amongst hairdressing royalty, our salon owner Andrew Smith was announced as Men's Hairdresser Of The Year at the National Hair Awards!
Andrew is officially the Best Men's Hairdresser in the UK and here is what he has to say
Wow!  What a result!  I'm honoured and slightly overwhelmed by both the title and the unbelievable number of messages and phonecalls I have received over the last 24 hours!   The other finalists in this category are incredibly talented and it is a great privilige for my work to have been recognised as the best in such pretigious awards.  2019 has been such a wonderful year for my career and I have had so much support from so many people within the industry.

I would like to take this opportunity to say a special thank you to Hair Magazine, my team, all my milk_shake family in the UK and around the world, all our wonderful customers, my photographer, make-up-artist and the editors who consistently feature my work, to Wonderful Life, The Fellowship and most importantly to Dan and our family who keep my feet on the ground and are my biggest supporters!
All the teams at Andrew Smith Salons are hugely proud and inspired by Andrew and we hope that you will join us in congratulating him!